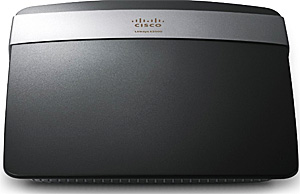 Question from Donna L.:  Hi Rick. I just read your post explaining why I need to password protect my Wi-Fi connection, and I want to do it.
The problem is I can't find the manual for my router so I don't know what IP address I need to use to log into it. Can you tell me what it is? It's a Lynksys E2500. Also, I can't remember the username and password for the login screen. Can I reset them?
Rick's answer:  Donna, if you can't remember the username and password you set for your router, is there a possibility that you never changed them from the factory defaults? If so, you should be able to log in using the default login info:
Username: None (just leave this field blank)
Password: admin
Please note that the password field is case sensitive which means you'll need to type the word admin in all lower case letters.
The E2500's default IP address is 192.168.1.1 so to log in to the firmware control panel you would type this into your web browser's address bar:
http://192.168.1.1
If you're unable to log into the router with the default credentials you'll need to reset the router to it's factory default settings. Here's how: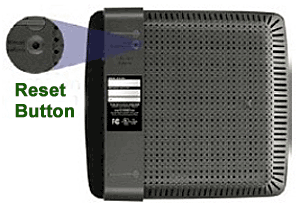 1 – With your router plugged in an powered up, turn it over and look at the bottom of the unit.
2 – With the label on the left-hand side, look for a small hole just above it. The reset button is located inside this hole (refer to the image at right). Use a straightened paper clip to press and hold this button for a full 10 seconds. This will reset the router to its factory default settings.
Now that you have reset the router you should be able to log into it's firmware control panel with the default username and password listed above.
I hope this helps Donna. Please let me know if you run into any problems and I'll be happy to do whatever I can to help.
---
Do you have a tech question of your own for Rick? Click here and send it in!