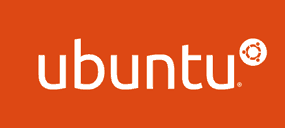 Question from Terry G.:  Rick, I have an older Dell laptop with Windows XP installed. I want to take your advice and replace Windows with Ubuntu Linux, but I have a problem. The Dell's DVD drive is broken and no longer works.
My question is how can I install Ubuntu on my laptop without using a Linux installation disc?
Rick's answer:  Terry, there are several ways to install most any version of Linux without using an installation CD, but I believe the easiest way is to create a bootable Linux USB flash drive. Here's how to create and use one for Ubuntu:
1 – Click here to download an awesome utility called the "Universal USB Installer".
2 – Click here to download the ISO file for the latest version of Ubuntu. After you press the "Download" button on that page, you'll be prompted to make a donation to help support the Ubuntu project. If you'd rather not make a donation you can scroll to the bottom of the page and click the Not now, take me to the download link.
3 – Launch the Universal USB Installer utility and select Ubuntu as the Linux distribution, then browse to the location of the ISO file you downloaded in step 2.
4 – Select the drive letter of the USB drive and then click Create. This will create the bootable Ubuntu USB flash drive.
5 – Shut down your laptop, then press the Power button followed by whatever key your laptop uses to enter the BIOS settings menu.
6 – Change the "Boot Order" to boot from a USB device first.
7 – Boot the laptop from the USB flash drive and follow the prompts initiated by the installer.
That's all there is to it Terry. I hope this helps. Good luck!
---
Do you have a tech question of your own for Rick? Click here and send it in!