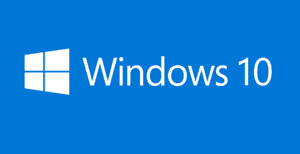 As I explained yesterday, Microsoft has just announced that they will be releasing Windows 10 to the general public on July 29 and that users of Windows 7 and Windows 8.1 will be able to upgrade their machines for free during the first year.
For some time there has been confusion about what would happen to all the devices running the free Windows 10 upgrade at the end of that first year.
Would Windows simply stop working at the end of the year, requiring users to purchase retail Windows licenses at that point? Or would those Windows installations continue to work and receive regular Windows Updates without having to pay Microsoft any money whatsoever?
Well, now we have the answer to those questions… 
Any machines that are upgraded to Windows 10 for free during the first year will be able to use that their Windows 10 installations for free for the lifetime of the devices. No future payments to Microsoft will be required, ever.
Here is a direct quote from a just-released Microsoft blog post explaining the various Windows 10 editions that will be released on July 29:
As we announced earlier this year, for the first time ever, we are offering the full versions of Windows 10 Home, Windows 10 Mobile and Windows 10 Pro as a free and easy upgrade for qualifying Windows 7, Windows 8.1 and Windows Phone 8.1 devices that upgrade in the first year after launch. Once you upgrade, you have Windows 10 for free on that device.
The last sentence of that paragraph seemed a bit ambiguous to me, so I sent an email to Microsoft Support asking them if those free Windows 10 upgrades would remain free forever. The answer I received was yes.
So there you have it. If you accept Microsoft's generous offer and install the free Windows 10 upgrade during the first year, you will NOT have to pay Microsoft any money in the future in order to continue using that Windows 10 installation for as long as you own that machine. You will also continue to receive regular Windows Updates for that machine for as long as Microsoft continues to support Windows 10 with security and feature updates.
In my opinion, that is a deal that simply cannot be beat. That's why I strongly recommend installing the free Windows 10 Update on your eligible computers and mobile devices ASAP – or at least some time during the first year! If you fail to do so and then decide to upgrade to Windows 10 after the "First Year Free Offer" has expired, you'll have to pony up at least $119 for a retail license for Windows 10.
And here's a bonus reason to install the free Windows 10 Update when it becomes available: You won't have to pay a yearly subscription fee for "Windows 365" once Microsoft rolls it out at some point in the future. (And yes, that is coming – trust me!)