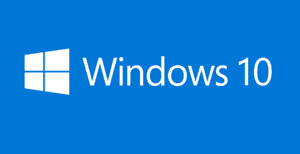 The folks at Microsoft have just announced in a blog post that Windows 10 will be released to the general public on July 29. And as I mentioned in an earlier post, it will be free during the first year!
Like virtually everyone else on our planet, I was very underwhelmed with Windows 8 when it was released. To be blunt, it was just plain awful. 
Windows 8.1 resolved many of Windows 8's irritations, and after using and testing the "Preview" version of Windows 10 for several months I can tell you that, in my humble opinion, Windows 10 is almost certainly going to be the best version of Windows ever.
If you plan to upgrade your Windows 7 or Windows 8/8.1 installation to Windows 10 (and I strongly recommend that you do), the upgrade process should be quite easy to complete. All you'll need to do is install the "Windows Update" that will be released on July 29 to upgrade your machine to Windows 10.
If you prefer, you can instruct Windows Update to install Windows 10 automatically by reserving your free copy of Windows 10 right now. Just click the little "Windows Icon" that should now be displayed in your task bar. It should look something like this: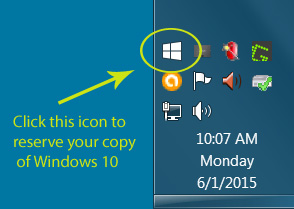 After you click the icon a box should box up asking if you wish to reserve your copy of Windows 10. To reserve your copy and instruct Windows Update to install it for you automatically upon its release, simply click the button.
If you choose not to reserve your copy of Windows 10 and have Windows Update install it automatically, you'll still be able to update your PC to Windows 10 manually after its July 29 release.