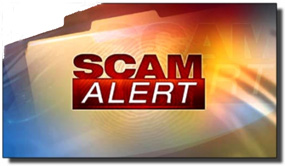 There's a new Android malware called Gooligan that's currently spreading like wildfire via the installation of malicious Android apps.
Gooligan attacks Android smart phones, tablets and other devices, and the end result is the hackers completely taking over your device and hijacking your Google account.
Over 1 million Google accounts have already been compromised and about 13,000 new Android devices are becoming infected every day! 
The malware is being spread by at least three infected apps: WiFi Enhancer, Perfect Cleaner and Memory Booster. It's believed that there are probably more bad apps out there as well.
The malicious apps are thought to only be available for download from third-party app stores that don't rigorously vet the apps they distribute like the Google Play Store does.
The Android devices most susceptible to becoming infected by Gooligan are those running unpatched versions of Android 4 and Android 5). Unfortunately, that includes approximately 75% of all the Android devices in use today!
In order to protect your device and Google account as much as possible, I recommend that you take the following measures right away:
1 – Don't install any apps that match the names above, even if they are available in the official Google Play Store.
2 – Only install other apps from the Google Play Store, never from a third-party app store or website.
3 – Check to see if there's an Android update available for your phone. If there is, install it immediately.
4 – Install a quality security app on all of your Android devices. Note: I personally use and recommend Lookout Mobile Security.
Bonus tip: You can find out whether your Google account has already been compromised with the help of the Gooligan checker provided by our friends over at Check Point Technologies. Just enter the email address associated with your Android device(s) and click the Check button.
Bottom line: Be careful what you download, and only download apps from the Google Play Store. And be sure to keep your devices updated at all times and use a quality security app!
Like this post? If so, I hope you'll consider sharing it with your friends.
You can get even more tips in my free RicksDailyTips Email Newsletter. Sign up at the bottom of this page!