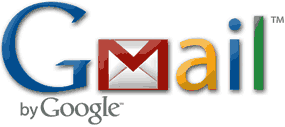 Way back in December of 2013 I wrote a post discussing a new experimental Gmail feature that would actually let us "unsend" an email if we had second thoughts about sending it after we had clicked the "Send" button.
Well, they have now finally made the "Undo Send" feature an official part of Gmail. 
In a nutshell, Gmail's new "Undo Send" feature allows you to define a Cancellation Period ranging from 5 seconds to 30 seconds on your Settings screen.
After you have enabled the feature, any time you click "Send" to send an email to someone, you can change your mind and click "Undo Send" at any time during the delay period and the email will not be delivered to the recipient.
I have personally used the experimental Undo Send feature meany times in the past, and I love it. If you think you would find it useful as well, you can quickly enable it on your account by following these steps:
1 – Log into your Gmail account.
2 – Click the "Gear" shaped Settings icon in the upper right-hand corner of the screen.
3 – Select Settings from the drop-down menu.
4 – Check the box beside Enable Undo Send, then select a Cancellation Period ranging from 5 to 30 seconds. In case you're wondering, I have found that a 10 second Cancellation Period works well for me.
5 – Scroll to the bottom of the page, then click Save Changes.
That's all there is to it. From now on you'll have a brief period of time during which you will be able to change your mind and "Unsend" an email should you have second thoughts after clicking "Send".