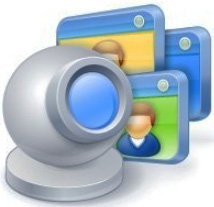 Question from Demetrius A.:  I used a program called "Manycam" for a while but then it started crashing and causing problems. I uninstalled it, but it still gives me pop-ups every time I boot up my computer. How can I get rid of it for good?
Rick's answer:  Hi Demetrius. The built-in Windows uninstaller does a poor job at removing all the bits and pieces of a program, and the remnants that are left over can be both annoying and dangerous. That's why I recommend using Geek Uninstaller instead. This awesome free utility completely uninstalls any program, and cleans up all the garbage that's left over too. 
But in your specific case, Geek Installer won't help you because the program has already been (partially) uninstalled. You should be able to clean out the leftover junk however by running CCleaner, another awesome free program that will scan your system and remove any orphaned files and Registry entries that it finds. You can read more about CCleaner and access the download page from this post.
You can also run Autoruns and de-select any residual references to Manycam. You can read more about Autoruns and access the download page right here.
Update from Demetrius:  Thanks Rick, that worked.
---
Do you have a tech question of your own for Rick? Click here and send it in!
Need expert computer help? Click here to read about the services that I provide.