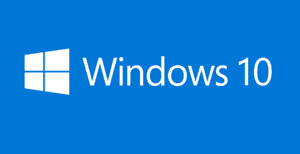 By now you probably know that you can update your Windows 7 or Windows 8.1 PC to Windows 10 for free any time during the first year after Windows 10 was released.
Well, that first year will soon come to an end.
If you're still trying to decide whether to accept the free Windows 10 update, you only have about three months left to make a decision. 
If you wait until after July to upgrade your machine to Windows 10, you'll have to shell out about $100 for the upgrade.
I realize that three months sounds like a long time, and it is. But if you install Windows 10 and then decide you don't like it, you'll only have 30 days to roll back to your previous Windows version.
If you're leaning towards installing the free Windows 10 update in order to give it a try, I recommend that you do that sooner rather than later. That way you'll have at least a few weeks to try out Windows 10 for free before deciding whether you wish to keep it or not.
And now, one final recommendation: If you're planning to install the Windows 10 update onto your machine, you should probably read this post first.
If you like this post you can get my latest tips in my weekly RicksDailyTips Email Newsletter. Sign up for free at the bottom of this page!