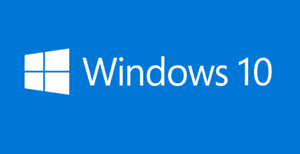 Many Windows 10 users have discovered that their machine's Windows installation has been deactivated, and a number of them have messaged me asking what's going on.
In a nutshell, Microsoft is experiencing an issue with their Activation servers that's causing some Windows 10 installations to lose their "Activated" status.
Inexplicably, this glitch is also causing some Windows 10 Pro activations to be downgraded to Windows 10 Home Edition.
I have read recent reports that Microsoft has finally fixed this issue, but I'm also receiving reports that machines are still having their Windows installations deactivated at this time.
Either way, there's no need to panic if you discover that your own Windows 10 installation is no longer activated. Microsoft will surely get this worked out, and there's a good chance that they already have.
My guess is some folks are turning their machines on for the first time today and they're just now seeing the deactivation notice.
If your computer is saying your Windows installation isn't activated, do this:
 1 – Click the Start button.
2 – Click the Settings icon (it looks like a "gear" or "cog").
3 – Click Update & Security.
4 – Click Activation.
5 – Click Troubleshoot.
If Microsoft has indeed fixed the issue the troubleshooter will successfully reactivate your Windows 10 installation. If not, you'll see that is it still in deactivated status.
In the meantime you can simply ignore the notice and wait for the issue to be fixed on Microsoft's end. Just keep running the Troubleshooter by repeating the steps listed above every few hours until it finally works for you.
Bonus tip #1: Want to learn more about the ins-and-outs of Windows 10? Click here to check out "Windows 10 for Dummies", an excellent resource for learning how to use the latest version of Windows.
Bonus tip #2: Want to make sure you never miss one of my tips? Click here to join my Rick's Tech Tips Facebook Group!
---
Would you like to ask Rick a tech question? If so, click here and send it in!
If you found this post useful, would you mind helping me out by sharing it? Just click one of the handy social media sharing buttons below. Thanks a bunch!