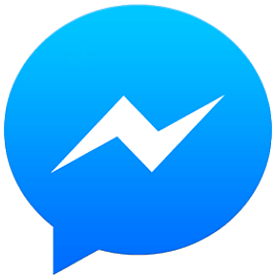 A while back I wrote a post alerting users that Facebook is removing the messaging feature from the popular Facebook Mobile app and encouraging everyone to download the Facebook Messenger app to use in its place.
Since then several people have asked me if there are any alternatives to the Facebook Messenger app, so I decided to do a little research to see what's available and which apps are the most popular among Facebook users.
As it turns out, there are several third party messenger apps that can stand in for Facebook Messenger. Below I list a couple of the most popular ones along with links to each app in both iTunes and the Google Play Store. 
To learn a bit about each app, simply click the links for the versions of the apps that match your device. Once you find the one you want you'll be able to easily download it from the appropriate app store.
Note: Some of the apps listed are available in both free and paid versions, and the last one (IM+) is only available as a premium (paid) app.
Now that I've said all of that, here is my list of the top four popular alternatives to the Facebook Messenger app:
1 – Trillian  –  (iTunes) (Google Play)
2 – IM+  –  (iTunes) (Google Play)
Personally, I really like Trillian (which is why I placed it at the top of the list), but both of these apps work very well with the Facebook messaging system.
---
If you think your friends would like this post, I'd love you to share it! Thanks a bunch!