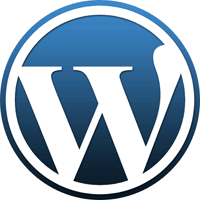 Question from Dan J.:  Hi Rick. I recently made the switch from Blogger to my own self-hosted WordPress blog with the help of your step-by-step guide to installing WordPress. I can honestly say it's the best move I've ever made.
I need your help with one issue though. I have a habit of changing my mind about the images I use with my posts, sometimes more than once. The unused images always pop up in the Media Library when I go back to choose an image for a post.
How can I remove the images that I don't ever plan to use from the media library?
Rick's answer: I think you made a very wise decision when you moved your blog from Blogger to WordPress, Dan. Congrats!
To answer your question, it's very easy to delete unused images from the WordPress Media Library. Here's how:
1 – Log in to your WordPress Dashboard.
2 – Click the Media link on the main menu.
3 – Hover your mouse over the first image that you want to delete, then click the Delete Permanently link after it pops into view.
4 – Repeat step 3 for each of the other images that you want to delete.
You can also delete multiple images at once if you prefer. Here's how:
1 – Check the boxes to the left of all the images you wish to delete.
2 – Select Delete Permanently from the "Bulk Actions" drop-down menu near the top of the window.
3 – Click Apply.
Important: I can tell you from personal experience that it's extremely easy to accidentally delete images that are actually in use by your posts when using the "bulk delete" method.
Therefore, I strongly recommend either deleting the images one at a time as explained above or using extreme care if you decide to go the "bulk delete" route. Otherwise you just might end up with some of your posts missing their featured images (not a good thing!).
Bonus tip #1:  This post explains how to enable Two-Factor Authentication on your WordPress blog with Google Authenticator.
Bonus tip #2: Want to make sure you never miss one of my tips? Click here to join my Rick's Tech Tips Facebook Group!
---
Do you have a tech question of your own for Rick? Click here and send it in!
If you found this post useful, would you mind helping me out by sharing it? Just click one of the handy social media sharing buttons below.