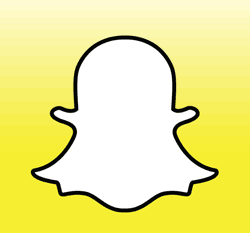 Question from Hannah K.:  I've been using Snapchat for a while but I heard that it's not as safe as they claim it to be.
I'd like to delete my account but I can't find a way to do it. I've tapped everything I can tap in the app on my iPhone, with no success.
Can you tell me what I need to do to delete my Snapchat account?
Rick's answer:  You're right, Hannah. Snapchat does have some security issues, one of which I wrote about in this post.
You're also right about not being able to delete your Snapchat account from inside the app itself. You have to do it from the Snapchat website instead, which is one of my biggest pet peeves. I hate it when a service lets you sign up with their mobile app but forces you to visit their website to delete your account!
Oh well, back to the topic at hand… 
Important: Deleting your Snapchat account is a non-reversible procedure. Everything associated with your account will be deleted and you won't be able to get it back if you open a new account at some point in the future.
In other words, be absolutely certain that you want to delete your account and all of your info before following the steps below.
If you're sure you really want to delete your account, here's how:
1 – Visit this page on the Snapchat website:
https://support.snapchat.com/delete-account
2 – Enter your username and password.
3 – Check the box to prove that you aren't a bot, then press the Submit button.
4 – Enter your password once again, then click the Delete My Account button.
That's all there it to it Hannah. Your account should now be deleted and you can remove the Snapchat app from your phone.
---
Do you have a tech question of your own for Rick? Click here and send it in!
And now for a bonus tip: Be sure to sign up for my free RicksDailyTips Email Newsletter at the bottom of this page!
Want to help spread the word about my tips? Just click one of the handy social media sharing buttons below: