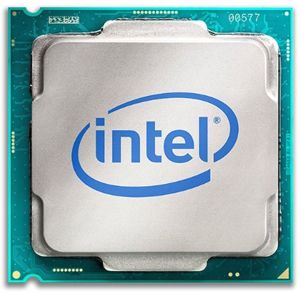 Question from Kenny V.:  I watched a Youtube video that showed how to build a gaming PC and it really intrigued me.
I decided to build one for my son so I asked the guy at Fry's Electronics for recommendations on the parts. This is what he recommended (and what I ended up buying):
ASUS ROG STRIX Z370-E Gaming Motherboard
Intel i7 7700k LGA 1151 CPU
4 Corsair Vengeance 8GB DDR4 3000MHz C15 RAM sticks – (32GB total)
EVGA GeForce GTX 1050 Ti SC GAMING, 4GB GDDR5 Gaming Video Card
Samsung 850 EVO 1TB 2.5-Inch SATA III Internal SSD
Corsair RMx Series, RM850x, 850W Power Suppy
I put everything together according to the instructions but when I turn on the computer a light on the motherboard flashes and then everything immediately shuts down. According to the manual the light that flashes is the "CPU Warning Light".
Just to be sure it's not a bad connection I re-seated the RAM sticks and CPU. There were no bent pins that I could see. I also disconnected and reconnected all the power cables.
Do you think I might have received a bad CPU? That's the only thing I can think of that could possibly be wrong. I don't want to go back to Fry's claiming they sold me a bad CPU unless I'm sure they really did.
Rick's answer:  First of all, that's going to be an awesome system when you get it up and running, Kenny. Kudos to you for taking the plunge and building your son a powerful gaming PC from scratch!
To answer your question, I don't think you were shipped a bad CPU. Instead, I believe you simply bought one that's incompatible with your motherboard (after it was recommended to you).
If you check the CPU Compatibility List for your motherboard you'll find that the Intel i7 7700k LGA 1151 isn't on it. That means there's almost certainly some level of incompatibility between this particular CPU and your motherboard.
This is why it's always important to check to see which CPUs are supported by a given motherboard (and/or vice-versa) before deciding on a motherboard/CPU combo.
I can understand you not checking it out because I'm sure you trusted the Fry's guy's advice. I am surprised however that a Fry's employee wouldn't bother to make this check because they deal with situations like this all the time.
My guess is he was working from memory while he was helping you spec out your system. I'm not beating up on him because that's a very easy mistake to make.
Truth be told, I've made the same mistake myself in the past. And just so you know, I think very highly of the Fry's Electronics chain and I always recommend them whenever I can.
Now back to the topic at hand…
I recommend that you return the incompatible CPU to Fry's and buy one that's listed on the CPU Compatibility List. That will most likely solve the problem.
I'm not sure about Fry's policy concerning the return of open-box CPUs (I couldn't find any mention of it on their Returns Policy page), but they should take it back regardless after you explain that you purchased the wrong CPU based upon their employee's recommendation.
I hope this helps, Kenny. Good luck!
Bonus tip: After you get all of your software installed and Windows tweaked exactly the way you want it you should create a baseline System Image Backup.
Having a System Image Backup on hand will allow you to reinstall everything exactly the way you had it originally in case something ever goes wrong. Of course you should also create additional backups at regular intervals as well.
This post explains how to create a System Image Backup in Windows 10.
This post explains how to use the same external USB hard drive to store multiple System Image Backups.
Update from Kenny:  Thanks for the advice and info, Rick. I returned the original CPU and bought a Core i7-8700K to replace it.
The system boots up fine now. The new CPU cost more than I really wanted to spend but that's ok. I'm just happy it's working now. I'm also really happy with this system's performance. My son says it's a beast! lol
Thanks for your help. Love your blog by the way!
---
Do you have a tech question of your own for Rick? Click here and send it in!
If you think your friends would like this post, I'd love you to share it! Thanks a bunch!