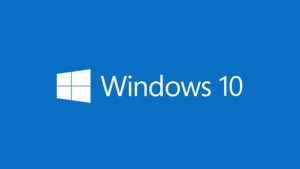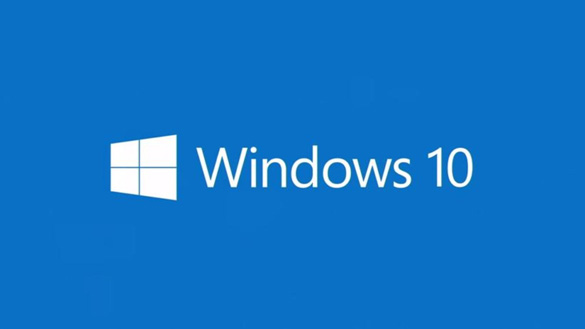 The Windows Control Panel has been one of the most important parts of the operating system ever since Windows 1.0 was released way back in 1985.
But that's about to change…
As you probably know, Microsoft has been migrating various settings from the Control Panel into Windows 10's Settings app with every recent major Windows update, and that process is about to come to a conclusion.
According to this new post on Microsoft's blog, the next major update to Windows 10 will move the information and refined controls contained on the "System Information" page from the Control Panel to the Settings app's "About" page.
Here's the relevant passage from Microsoft's post in case you'd rather not click through and read it there:
"We're continuing to work on bringing capabilities from Control Panel forward into Settings. As part of this ongoing effort, we are migrating information found in Control Panel's System page into the Settings About page under Settings > System > About. Links that would open the System page in Control Panel will now direct you to About in Settings. We are also bringing new improvements like making your device information copyable and streamlining the security information shown. And don't worry—if you're looking for more advanced controls that lived in the System page in Control Panel, you can still get to them from the modern About page if you need them!
There will be more improvements coming that will further bring Settings closer to Control Panel. If you rely on settings that only exist in Control Panel today, please file feedback and let us know what those settings are."
As you can see, it's only a matter of time before the Control Panel is deep-sixed altogether. My guess is it will be completely gone by the time the next major Windows 10 update after this one rolls around.
One thing that really concerns me is the last paragraph in the passage I quoted above. It strongly indicates that not all the settings that are currently available in the Control Panel will survive the move to the Settings app.
I don't know exactly what they're planning to remove, but pretty much every setting in the Control Panel is useful in certain situations. I'm still scratching my head over that one.
So what does this mean for the average user (and for me, your humble tech blogger)?
Well, all the settings that we've come to rely on will either be relocated from the Control Panel to the Settings app or apparently just ditched altogether.
As a result, literally hundreds of the tips on this blog will end up being out of date because they involve tweaking one or more Control Panel settings.
I'll do my very best to get all of those tips updated with the new information as quickly as possible, but it's going to take a while.
What's more, I won't even be able to begin updating the tips referencing settings that haven't been moved yet until Microsoft gets around to actually moving them.
And even worse, there could well be a few tips that will simply become obsolete because Microsoft chose to deep-six a particular setting right along with the Control Panel itself.
Bottom line: Big changes are coming to Windows 10, and not just the ones regarding the Control Panel. You're welcome to read the Microsoft blog post I linked to above for the details as they exist at this point in time.
Bonus tip #1: This post explains how to protect your privacy when using Windows 10 with Microsoft's "Your Privacy" dashboard.
Bonus tip #2: Want to make sure you never miss one of my tips? It's easy! Just…
Click here to sign up for my free Rick's Daily Tips Email Newsletter!
---
Would you like to ask Rick a tech question? If so, click here and send it in!
If you found this post useful, would you mind helping me out by sharing it? Just click one of the handy social media sharing buttons below. Thanks a bunch!