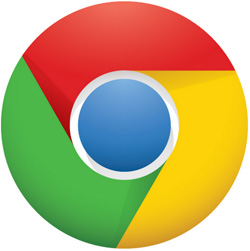 Do you hate it when you click what looks like a link to an interesting article only to discover that it's really just an advertisement?
And how about those ads that prompt you to to click by using a title that ends up having nothing to do with the product or service they're hawking?
Or maybe video ads that start playing automatically just as soon as you load the page?
And perhaps worst of all are ads that "pop up" or "slide in" over top of the content, usually with the little "X" you click to close the ad located way off in the distance. I hate having to search high and low for a way to close an ad just so I can read the article!
If you despise deceptive and irritating ads like these as much as I do, you'll finally find some relief come February 15, 2018. 
On that day Google will be updating their already awesome Chrome web browser to block all ads that don't meet the standards developed by the Coalition for Better Ads.
After you update Chrome on February 15th you'll no longer have to deal with those irritating ads at all. What's more, you'll probably be able to ditch your ad blocking extension since the few remaining ads you'll see should be well-behaved and at least somewhat discreet.
And that's great news for me, because I hate irritating and misleading ads with a passion.
In fact, a while back I wrote this post explaining why both advertisers and publishers were responsible for bringing the massive use of ad blockers (which they both detest, for obvious reasons) on themselves.
Bottom line: Good news is coming in February if you prefer not to be bombarded with all kinds of irritating and misleading ads.
Bonus tip: While you're waiting for February 15 to roll around you can simply use the awesome AdBlock Chrome extension to block all ads in one fell swoop.
---
Like this post? If so, I invite you to share it with your friends. Just click one of the handy social media sharing buttons below.