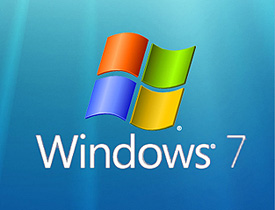 Question from Denise:  Rick, I know it sounds silly but I sometimes have trouble locating my "Downloads" folder. I know, I can be a little dense at times lol.
I'd like to set it up so that all downloads go into a "Downloads" folder that's located in the root of the C: drive where I can find it in a jiffy without having to think about it. How do I do that?
Rick's answer:  Hi Denise. I can understand why you might want to move your Downloads folder to another location, and there's really no reason why you shouldn't.
Follow these steps to change the location of your Downloads folder: 
1 – Press the Windows+E key combination to open Windows Explorer.
2 – Click the Downloads link in the left-hand pane.
3 – Right-click anywhere in a blank section of the right-hand pane, then click Properties.
4 – Select the Location tab.
5 – Click the Move button.
6 – Copy and paste the following into the text box beside the word "Folder":
C:\Downloads
7 – Click the Select Folder button.
8 – Click Apply. You will now be asked if you wish to move all the files from the old location to the new one. I recommend that you click Yes.
6 – Click Ok.
From now on all of your downloads will go into the C:\Downloads folder.
---
Do you have a tech question of your own for Rick? Click here and send it in!
Need expert computer help? Click here to read about the services that I provide.