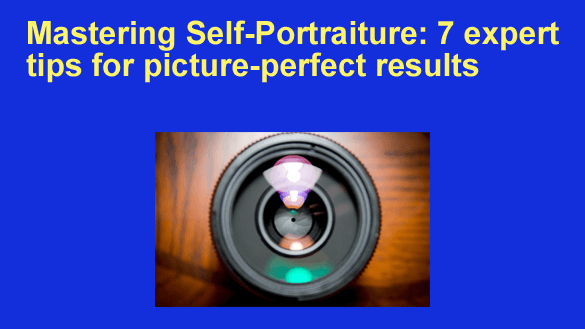 In today's digital age, self-portraits have become a powerful means of self-expression.
Whether you're a budding photographer, a social media influencer, or simply someone who enjoys documenting moments, mastering the art of the perfect self-portrait is a valuable skill.
As we navigate our social media feeds, we encounter stunning self-portraits that convey emotions and stories effortlessly. But what's the key to creating these captivating self-portraits?
This post unveils seven essential tips to enhance self-portraiture, covering equipment selection, lighting, composition, posing, and post-processing. Join me as we explore the world of self-portraiture and discover the secrets to achieving picture-perfect results.  [Read more…]