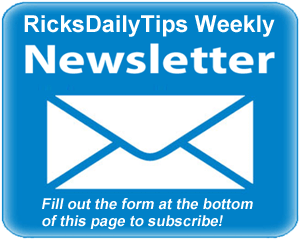 Hello again everyone. I hope you all had a great week!
I receive hundreds of tech questions each week, and many of them are about Facebook, the world's most popular social networking site.
I could write a book about Facebook's many idiosyncrasies and the various ways to deal with them, but that's for another day.
In the meantime, I thought I'd simply take a few minutes to share a few of my most popular (as determined by reader response) Facebook tips in this week's newsletter:  [Read more…]