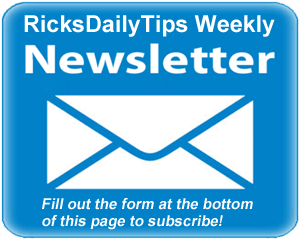 Hello again. I hope you had a great week and your spring is off to a great start!
In today's connected world, taking a vacation doesn't necessarily mean you'll have to forgo using the Internet while you're enjoying some tropical paradise or hiking some wilderness trail.
In fact, there aren't that many places left in the world where you simply cannot find a way to get your laptop or mobile device connected to the web.
Unfortunately, using the Internet while you're away from home is risky business unless you know how to do it safely.
Here are a few tips for keeping your private information private, and your identity all your own while you're enjoying your summer vacation:  [Read more…]