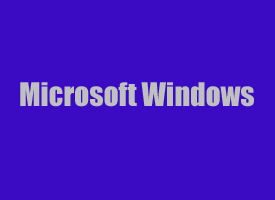 Question from Aaron:  The hard drive crashed on my Dell Inspiron 14z laptop so I took it to a guy I know who works on computers. He replaced the bad drive and installed a bootleg copy of Windows 7 since I didn't have a set of recovery disks.
My question is if I buy a Windows 8 Pro upgrade will it make my Windows installation "legitimate"? I'm not out to rip off Microsoft, just get my laptop back "legal" with a fully working version of Windows.
Rick's answer:  Aaron, I hate to be the bearer of bad news, but you can't make a bootleg copy of Windows "genuine" by upgrading it with a legally purchased Windows Upgrade disc. You can only legally upgrade a Windows installation that is itself already "genuine".
You have three options available to you in regards to "legitimizing" your PC's operating system:
1 – Visit this page to order a replacement set of Windows Backup Discs for your PC directly from Dell. You can then re-install the same Windows 7 Home Premium that originally came with your laptop. This will be your cheapest route by far if you wish to continue using Windows.
2 – If you wish to make the move to Windows 8, you can first purchase the Backup Discs mentioned in option 1 and then purchase a retail Windows 8 Upgrade package. Alternatively, you can cut Dell out of the loop altogether and purchase a full retail version (not an upgrade) of Windows 8.
3 – If you'd like to avoid spending any money at all, you can simply leave the Windows world altogether and install Ubuntu Linux.
Aaron, this is just my personal preference, but if I were in your position I'd simply spring for option #1. The replacement Backup Discs from Dell will be the least expensive way by far to get a genuine copy of Windows back onto your PC. I hope this helps.
---
Do you have a tech question of your own for Rick? Click here and send it in!