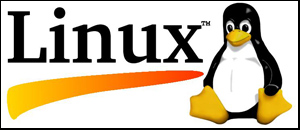 Question from Evan L.:  Hi Rick. First of all, I love your site and all the great info you post here. Thanks so much!
And now on to my question. I just finished reading your post about replacing Windows with Linux to speed up an older computer, and I'd love to give Ubuntu a whirl on my Acer S3-391-6046 Ultrabook.
I don't want to install Ubuntu on my hard drive because the drive is so small (and full) that I'd have to wipe out Windows 8.1 to make room for it, and I don't even know if I'll like using Linux or not.
I know that you can run Ubuntu from either a CD or a USB Flash Drive, but I have no idea which way to go on that. What do you recommend?
Rick's answer:  Evan, Ubuntu runs great from either a CD or USB flash drive, but in your case I would strongly recommend running Ubuntu from a USB 3.0 flash drive because of the speed difference between the two drive types.
Since your Acer ultrabook doesn't have an internal optical drive, you would have to buy an external USB DVD drive in order to use your Ubuntu CD. That would be no big deal since you can get one from Amazon
(#ad) for as little as $15, but even a USB 3.0 optical drive would be a LOT slower than a USB 3.0 flash drive.
This is what I would do if I were you:
1 – Buy a USB 3.0 flash drive
(#ad) (I recommend getting one that's 16GB or larger) and install Ubuntu on it by following the directions on this page.
2 – Since your Acer's hard drive is filled to the max, I recommend also picking up an inexpensive external USB 3.0 hard drive
(#ad) to augment the storage space on the existing 320GB internal hard drive.
After you have installed Ubuntu onto the flash drive, change your laptop's boot order to boot from a USB device first if one is connected. You can change the boot order by entering the BIOS setup screen.
After you have the boot order set to boot from the USB flash drive first, shut down the PC, insert the Ubuntu flash drive, then press the power button. The machine should boot directly into Ubuntu.
Try Ubuntu out for a while and see what you think. If you later decide that you prefer using Ubuntu more than Windows, you can go always go nuclear and wipe out the Windows installation and install Ubuntu on the internal hard drive. But you'll need to do two things before you do that:
1 – Back up all of your user files onto an external USB hard drive.
2 – Get yourself a second USB flash drive and follow the instructions on this page to create a Windows 8.1 USB Recovery Drive (just in case you change your mind and want to revert back to using Windows).
I hope this helps Evan. Good luck!
Note: Some of the links in this post are affiliate links.
---
Do you have a tech question of your own for Rick? Click here and send it in!