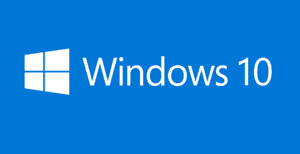 Millions of people around the world are planning to upgrade their computers to Windows 10 after it's released to the public on July 29.
Personally, I think that's a good thing. After using the Windows 10 Preview for several months I honestly believe Windows 10 will be the best version of Windows ever.
That being said, I plan to make full backups of the current Windows installation on every PC that I plan to upgrade before installing Windows 10. I strongly recommend that you do the same. Here's why: 
1 – Windows upgrades occasionally go badly. Hardware conflicts, power glitches and even just plain bad luck can cause the upgrade process to fail. If that should happen to you, your system could possibly be left without a usable Windows installation to boot up into.
That's why having a backup that you can restore in cases like this is an absolute must. If something goes wrong with the upgrade and you don't have a backup to fall back on, you could easily find that your PC is now about as useful as a knife with a missing blade.
2 – Even if the upgrade goes smoothly, there's always a chance that one of your favorite programs or hardware devices won't work with Windows 10. If that happens to you, and the ability to run that old program or use that old device is more important to you than running the latest version of Windows, you'll need a backup of the old Windows installation that you can restore.
3 – After giving it a try, you might just discover that you absolutely hate Windows 10. Personally, I love it, but you might not. As they say, "different strokes for different folks".
If you make the switch to Windows 10 and later decide that you want to revert back to Windows 7 or 8.1, you'll need a full backup of that operating system on hand in order to switch back to what you had before.
As luck would have it, it is very easy to back up your entire Windows installation. All you have to do is create a System Image Backup of your hard drive or SSD.
This post explains to to create a System Image Backup in Windows 7. This one explains how to do it in Windows 8.1