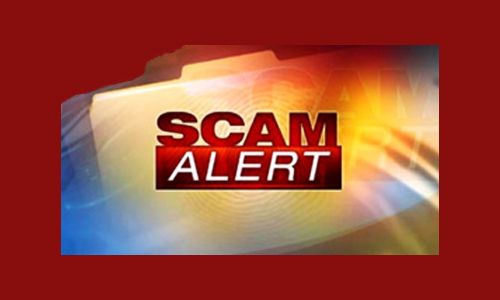 I recently wrote about two groups of malicious Android apps that you need to delete from your phone or tablet.
If you missed them you can read those posts here and here.
Well, it's just been confirmed that yet another group of malicious apps is actively spawning numerous irritating pop-up ads on Android devices as we speak.
If you're interested, you can read more about how this exploit works right here.
If you're one of the unlucky folks that are being inundated with ads on your device there's a good chance you have one or more of those apps installed on it.
Most of the apps in question have the word "blur" in their names, but there are a few that don't.
Here's a list of the malicious apps you need to check for:
Auto Picture Cut
Color Call Flash
Square Photo Blur
Square Blur Photo
Magic Call Flash
Easy Blur
Image Blur
Auto Photo Blur
Photo Blur
Photo Blur Master
Super Call Screen
Square Blur Master
Square Blur
Smart Blur Photo
Smart Photo Blur
Super Call Flash
I recommend that you check the list of installed apps on your Android device and remove any that appear on this list.
Important: You probably won't find icons for these apps in your regular apps list because the scammers behind them have written the code in a way that hides the icons from the list to make it harder for you to delete them.
However, there's still an easy way to find them and remove them from your device. Just follow the steps below:
1 – Tap the Settings icon to display your device's "Settings" screen.
2 – Tap Apps & notifications. (Note: On some devices this setting might be simply labeled Apps.)
3 – Tap See all XX apps.
4 – Carefully check the list of installed apps to see if any of the above listed apps are on there. If they are, tap on their names and then tap Uninstall.
If you found and removed any of the malicious apps listed above your issue with pop-up ads should immediately go away.
But just to be sure there are no nasties left hanging around, it would also be a good idea to install a good antivirus app just to be safe. Personally, I use and recommend AVG for Android.
Bottom line: If you've been having issues with large numbers of ads popping up on your device, hopefully this post helped you get rid of them!
Bonus tip: Want to make sure you never miss one of my tips? It's easy! Just…
Click here to sign up for my free Rick's Daily Tips Email Newsletter!
---
Would you like to ask Rick a tech question? If so, click here and send it in!
If you found this post useful, would you mind helping me out by sharing it? Just click one of the handy social media sharing buttons below. Thanks a bunch!