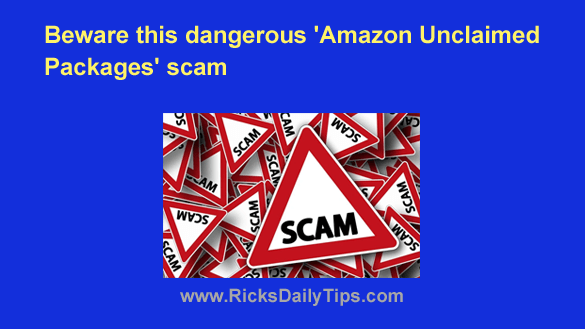 A while back I wrote a post warning about fake ads that are being published on Facebook.
Well, just this morning I noticed that a recurring fake ad offering to sell unclaimed Amazon packages at huge discounts is making the rounds yet again.
And unfortunately, lots of people are falling for it as usual.
Here's a screenshot that shows what the fake ad looks like: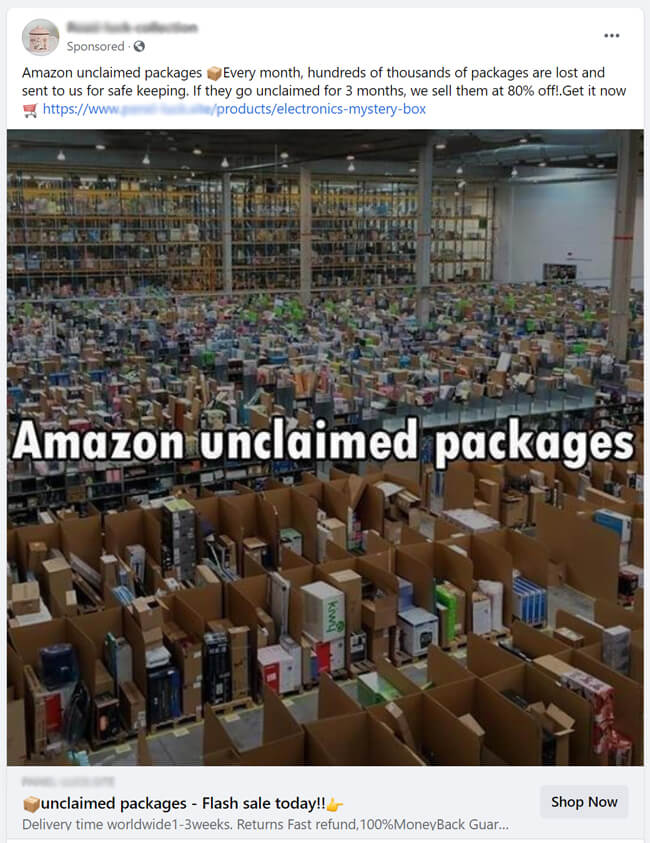 Ask yourself, why would Amazon send unclaimed packages to a third-party company to hold for "safekeeping", especially when that company is going to sell the items after three months have elapsed?
Truth be told, Amazon does have lots of packages returned due to them for being undeliverable for whatever reason. However, they process and store those returns in their own warehouses and they are not farmed out to a third-party company.
If the issue can't be resolved and the item(s) can't be shipped to the correct address, the customer's money is refunded and the product(s) are simply returned to inventory and re-sold to other customers. They are NOT sold by a third party company at huge discounts.
If you see one of these sponsored posts appear in your Facebook newsfeed DO NOT click any links or attempt to make a purchase. If you do you'll end up doing the following:
1 – Pay for merchandise that you will never receive.
2 – Give your credit/debit card info to a scammer who will use it to drain your account.
3 – Possibly download malware onto your computer or mobile device.
Bottom line: As always, if something seems too good to be true, it probably is. And if it's on social media the odds are pretty close to 100% (even if it's in an ad).
---