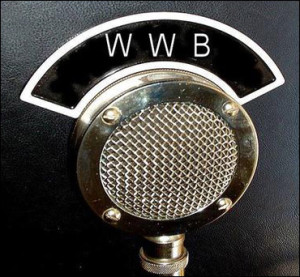 Bluegrass is the music of choice for many who enjoy the magical combination of acoustic music and fine vocal harmonies.
In my humble opinion, anyone who has never heard good Bluegrass music performed live is surely missing out on one of life's greatest pleasures.
Many artists who have already achieved great success in Country and other genres of music are now crossing over into Bluegrass, joining Rhonda Vincent, Doyle Lawson and countless other Bluegrass greats in helping to promote the sounds of this wonderful music to the masses.
With that in mind, I'd like to introduce you to World Wide Bluegrass, an awesome (and absolutely free) Bluegrass-only Internet radio station created by my friend Gracie Davis. 
Gracie and her team at World Wide Bluegrass are doing their part to help spread the joy of listening to Bluegrass music to listeners around the globe.
World Wide Bluegrass streams Bluegrass music 24/7, so you can tune in any time you want and hear the smooth instrumentals and fine vocal harmonies that you'll only hear from the world of Bluegrass.
You'll hear songs by everyone from the "Father of Bluegrass" Bill Monroe and the many Bluegrass legends who have followed in his footsteps to countless local bands who make amazing music, but have yet to be "discovered".
In short, if it's Bluegrass, you're likely to hear it on World Wide Bluegrass!
Bottom line: If you love Bluegrass music (or have yet to experience it), you owe it to yourself to head on over to WorldWideBluegrass.com and check it out!
Bonus tip: Bluegrass performers and groups are encouraged to submit their latest CD(s) to WWB to be considered for airplay.
If your music is good (and hey, if it's Bluegrass it probably is!), Gracie and the folks at World Wide Bluegrass just might share it on your behalf with Bluegrass lovers the world over!