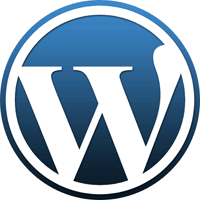 Question from Edwin G.:  I'm really upset Rick. I checked my email this morning and found that both of my WordPress blogs had been updated to the latest version during the night without my knowledge or consent. I don't like that!
I've had problems in the past with WordPress core updates breaking my blogs so now I always update my blogs one at a time, then check to make sure everything still works before updating the next blog.
Is there a setting in WordPress that I can change to prevent it from installing updates automatically? If there is, I can't find one.
Rick's answer:  I feel your pain Edwin. Like you, I prefer to update my blogs one at a time to catch any issues before they have had a chance to spread to all of my other blogs.
Unfortunately, there is no setting in the WordPress Settings Screens for disabling automatic updates. But there is a fantastic plugin that will stop auto-updates cold. It's called Easy Updates Manager, and it works like a charm.
Follow these steps to install the Update Control plugin and set it to disallow all automatic updates:
First, to install the plugin…
1 – Log in to your WordPress dashboard for the first blog you wish to install the plugin on.
2 – Click Plugins>Add New.
3 – Type Easy Updates Manager into the search box, then press the Enter key. You should now see a page listing the plugins that match your search query.
4 – The plugin you are looking for is aptly titled Easy Updates Manager and it was written by "Easy Updates Manager Team". Click the Install Now button for that plugin.
5 – Click Activate Plugin. After the plugin has been activated you will be taken to the "Installed Plugins" page. You should now see the plugin listed in the Installed Plugins list.
And now, to set the plugin to disable automatic updates…
1 – Click Plugins.
2 – Find Easy Updates Manager in the list of installed plugins and then click the Configure link.
3 – Make your selections as desired.
That's all there is to it Edwin. From now on your WordPress blogs will not be automatically updated when new updates are released (based of course on which automatic updates you chose to disable).
Important: Be sure to manually install new updates as soon as possible after they are released in order to keep your blogs up to date and safe from hackers.
Bonus tip #1: This post explains how to enable Two-Factor Authentication on your WordPress Dashboard (and I strongly recommend that you enable it ASAP!).
Bonus tip #2: Want to make sure you never miss one of my tips? Click here to join my Rick's Tech Tips Facebook Group!
---
Would you like to ask Rick a tech question? If so, click here and send it in!
If you found this post useful, would you mind helping me out by sharing it? Just click one of the handy social media sharing buttons below. Thanks a bunch!