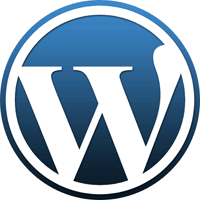 If you've been blogging with WordPress for a while you're probably well familiar with the infamous "White Screen of Death".
If you haven't encountered it yet, that's the stark, panic inducing white error screen that WordPress displays when it encounters a fatal error with some component of your blog.
There are several reasons why you might see a white screen of death on your blog, but they're usually the result of a serious problem affecting your blog's theme, one of the installed plugins or the database.
Whatever the reason, it's the last thing you want to see when you try to access your blog!
Fatal errors will ALWAYS prevent your blog from loading in a web browser, and that's certainly bad enough.
But even worse, they can also prevent you from being able to log in and access your blog's WordPress Dashboard, making it impossible to track down the problem and fix it without sneaking in through the back door with an FTP program.
WordPress users have been complaining about the insidious way WordPress deals with fatal errors for years, but for whatever reason the folks at Automattic never came up with a solution to the problem.
But now I'm happy to announce that they've finally gotten around to it!
Beginning with WordPress 5.2, a blog's administrator will be able to log into the WordPress back end in Fatal Error Recovery Mode even when the fatal error prevents the public pages of the blog from being displayed in the browser.
This will give the administrator an opportunity to remove the bad plugin or theme or fix the database issue that's causing the fatal error using the tools provided by the WordPress Dashboard.
If you've ever had to use an FTP program to fix a white screen of death issue you know just how big a deal this really is.
Bottom line: Fixing fatal errors that might occur with your WordPress blog just got a whole lot easier thanks to WordPress' new Fatal Error Recovery Mode!
Bonus tip #1:  This post explains how to protect your WordPress blog from hackers by enabling Two-Factor Authentication on it.
Bonus tip #2: Want to make sure you never miss one of my tips? Click here to join my Rick's Tech Tips Facebook Group.
Not into Facebook? Then click here to join my LinkedIn Tech Tips Group instead!
---
Want to ask Rick a tech question? Click here and send it in!
If you found this post useful, would you mind helping me out by sharing it? Just click one of the handy social media sharing buttons below.