Wondershare PDFelement has long been the mainstay of thousands of companies that require a robust and comprehensive document management system to handle their document workflows.
Although the focus is primarily on PDF tools and capabilities, PDFelement works with over 300 file formats by converting them to PDF so they can be edited, protected, organized, scanned to PDF, batch processes, etc.
PDFelement is available for all major operating systems including Windows, Mac, iOS, and Android.
This extensive range of capabilities across multiple operating systems is what gives this award-winning family of products a solid reputation as the most affordable and best Adobe Acrobat alternative for PDF document management.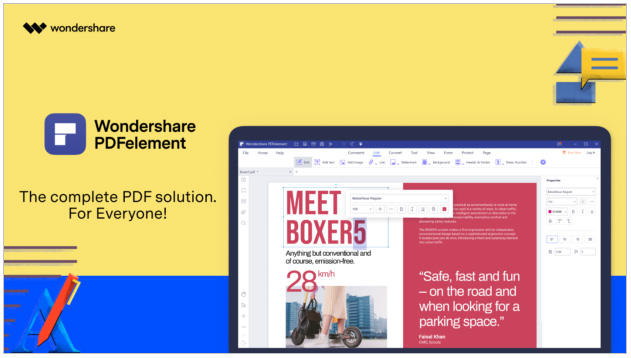 Two New PDFelement Releases from Wondershare
Wondershare PDFelement family has just released two new products, PDFelement 8 for Windows and PDFelement Pro for iOS. I took them for a test drive to see what new capabilities they bring to the table…
This robust desktop application builds on the success of its predecessor, PDFelement 7, but also adds a lot of muscle in terms of usability, additional features, and, most importantly, cloud integration and electronic signatures.
My initial impression was that the software was still lightweight enough to install in just a few minutes. In fact, it's even lighter on resource usage.
That's always a good sign, especially when a new version of an existing product has so many additional features.
The startup time was significantly faster, as was the document opening time. Both operations were at least two to three times faster than the earlier version of PDFelement.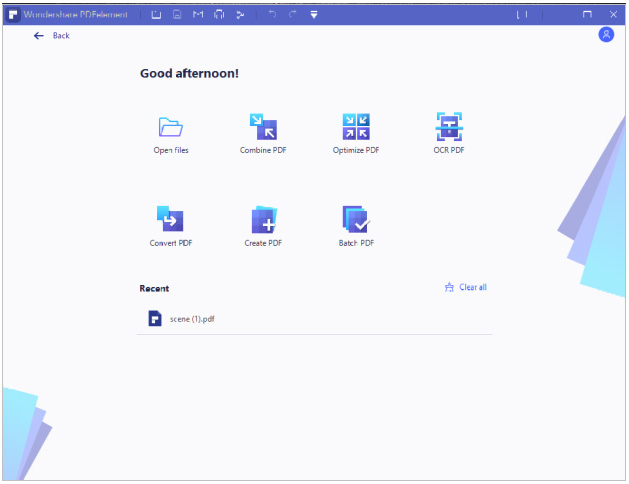 The interface was quite a pleasant surprise as well.
The earlier edition, PDFelement 7, got a facelift that made it much sleeker and more user-friendly than PDFelement 6, but the new PDFelement 8 is purposefully redesigned to make it easier for newbies to navigate through the menus and feature options.
Rather than focus on visually appealing design alone, the new UI in PDFelement 8 clearly gives equal importance to UX or user experience.
The menus are better organized, the toolbar icons are more accurate, and the styling is very much like a Microsoft application, which is great for Windows users because it flattens the learning curve by quite a bit.
In terms of new features, a special mention has to be made for cloud integration.
Wondershare clearly heard its customers and has brought in an associated product called Document Cloud as an additional option. Document Cloud is essentially a cloud-based storage solution for PDF files but it also has a built-in electronic signature platform with robust capabilities.
The integration promises to take users of PDFlement 8 for Windows to a whole new level of productivity.
In addition to cloud storage and the electronic signature function, PDFelement 8 also brings the best of earlier versions to the table.
You'll still get the full range of features like PDF creation/conversion, PDF editing, annotation, forms management, OCR text recognition, PDF security, file size optimization, page and file management, data extraction, batch processes, etc.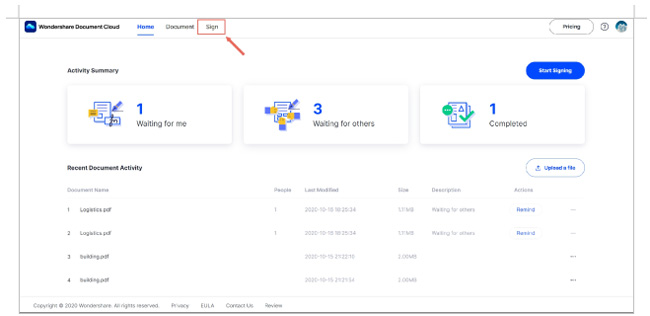 Overall, the experience was much better than with the previous edition because the whole UI has been given a careful overhaul.
Nothing useful was removed and nothing that's not useful has been added, which is a very tough balance to achieve in any software product.
Another new release is the iOS version of PDFelement Pro, which is literally packed to the brim with new features and capabilities. The installation process was straightforward but there were some surprises in store for me once I launched PDFlement Pro for iOS.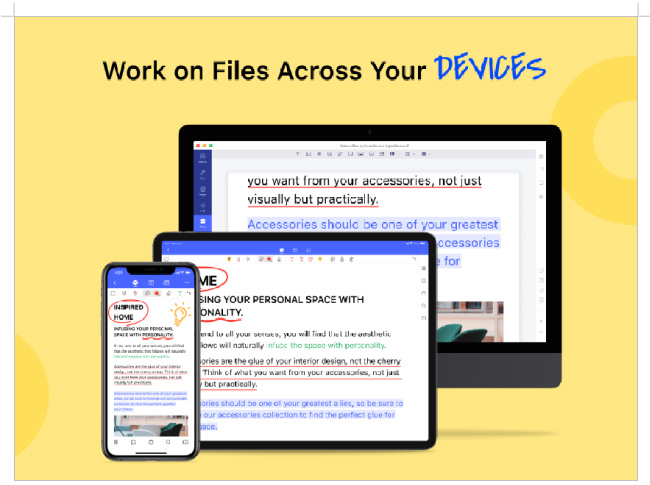 As is the case with PDFelement 8 for Windows, Cloud storage is once again a major highlight of the new release.
In addition to Dropbox and iCloud integration, a whole range of new options is now available that includes Google Drive, OneDrive, and FTP.
Even wireless transfer via your local Wi-Fi is now an option.
The UI has been given a major shake-up here as well. It is a lot more aligned with iOS design philosophies and, therefore, more intuitive for users of Apple devices.
Feature additions like split-screen, slide selection, and drag-and-drop are more in tune with the capabilities of iOS.
The new PDFelement Pro for iOS now comes with Apple Pencil support, which makes annotating, commenting, e-signing, and other processes so much easier than before.
Even the reading experience is enhanced. The app offers multiple reading modes like single-page scrolling and dual orientation.

One of the useful things for us was that annotations are now captured in a convenient list that collaborators can review instead of having to go through all the pages of the document one by one. A huge time-saver, in my opinion
They've also moved the comments menu to the top from the left-side navigation panel and introduced a color preview mode.
Another very useful feature in terms of organizing a file's contents is the ability to view bookmarks, pages, and files. These can also be shared with other local applications like Adobe and Teams with just a couple of taps.
If you're using multiple PDF apps, this is really handy to have.
PDFelement Pro for iOS now has picture editing, where you can crop, extract, rotate, search, copy, and do other functions with images in your PDF file.
Additionally, there are now undo and redo options for even more functions so you don't have to worry about making a mistake when handling important files.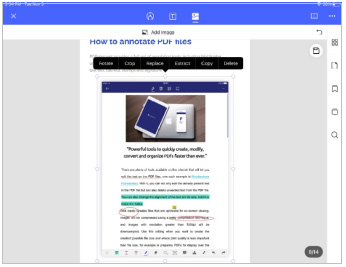 Despite how impressed I was with the new features, what surprised me is the number of features that were carried over from earlier iterations.
For example, you can still fully edit PDF files, read them in flexible ways, do full-scale markups, fill and sign forms, turn a scanned photo into PDFs, and do a lot of things as if you're working on the desktop version.
Here's a short video that explains what PDFelement can do for you and your business:
Conclusion
Although Wondershare has released these new products for Windows and iOS, respectively, you can still use the current versions for Mac and Android, giving you full cross-platform control over your PDF workflows.
You can use the same Wondershare ID to log in to all of these products on any supported device of your choosing.
Besides, the products are being offered at the same price as prior editions, and the company is doing this in an effort to promote PDF usage by making it simple enough for a new user and powerful enough for a pro-level user.
As such, these new products add a lot of value to the PDFelement ecosystem of products but the cross-platform legacy of Wondershare's software is still maintained in a strong way.
The whole idea behind these products seems to be to attract users from different professional backgrounds by giving them the right tools at the right price, which brings us to the final point.
From a pricing viewpoint, I think PDFelement 8 for Windows and PDFelement Pro for iOS aim for the sweet spot and hit it dead center. If the goal is to reach as many diverse potential users as possible, the company has achieved that reach and exceeded it.
Hurry and get your licenses today while the special launch offers are still running.