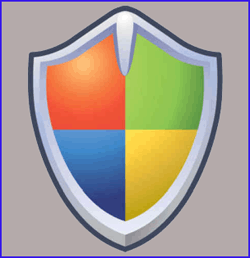 Question from Brenda G:  Hi Rick. I desperately need your help! I have an Acer Aspire AS5733Z-4477 laptop running Windows 7 Home Premium. I've never had a problem with it installing Windows Updates before, but this time it won't finish installing them.
What happens is the updates will install within Windows, then it tells me to reboot the computer. It then tries to finish installing the updates during the reboot, but it always gets stuck at 35% and just sits there. How can I get it to finish the process and boot on up into Windows?
Rick's answer:  Hi Brenda. The first thing I would try is just letting the computer run for a while after it appears to stall and see if it ever finishes. I'm thinking that it will. Some updates can take a while to finish the installation process on certain PCs. In fact, I remember one computer in particular where it took over an hour to finish, then everything worked just fine.
If the computer never makes it past 35%, you can always run a thorough malware scan and see if there are any nasties preventing the update process from completing. This post offers instructions for completely ridding a PC of malware. Good luck!
Update from Brenda:  Thanks Rick. I tried letting the computer just sit there after it got stuck, and sure enough it finished installing the updates after about 12 minutes! I guess I was just too impatient lol. Thanks again for your help!!!
---
Do you have a tech question of your own for Rick? Click here and send it in!
Need expert computer help? Click here to read about the services that I provide.