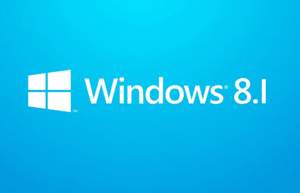 Question from Belinda Q.:  Hi Rick. I had a stroke a while back, and although I'm recovering nicely, my right arm and hand are still very weak and I have great difficulty using the trackpad on my laptop.
Can you recommend a good program that will allow me to control the computer using my voice?
Price is an issue because I'm on a fixed income, but I need something that works well even if it costs a little more. I need for it to work with Windows 8.1. Thanks in advance for your advice!
Rick's answer:  I'm very sorry to hear about your stroke Belinda, but I'm glad your recovery is going well.
To answer your question, there are several very good speech recognition programs on the market, but you might not need to buy one.
As luck would have it, recent versions of Windows have a pretty good speech recognition feature built right in. I haven't tested it with Windows 8.1, but it worked great when I tried it with Windows 7.
There are several steps that you must take in order to get it speech recognition working on your laptop, but Microsoft does a great job of walking you through them on this page.
Regular readers of this blog know I'm all about using free versions of software whenever possible, and I really believe Windows' free speech recognition feature might be all you need. I recommend that you give it a try. If it doesn't meet your needs, just let me know and I'll recommend a couple of other options.
Update from Belinda:  Rick, you're a lifesaver. Thanks so much! My nephew helped me set it up, and it does everything I need for it to do. It took quite a while to train the program to recognize my voice commands, but now it works pretty close to perfectly. Thanks again!
---
Do you have a tech question of your own for Rick? Click here and send it in!