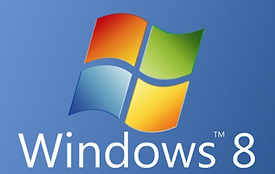 Question from Rodney T: I have an Acer Aspire 5552G-7641 with 8GB of RAM. It came with Windows 7 which always showed the entire 8GB on the System Information screen.
My employer paid for a copy of Windows 8 so I backed up my data and wiped the hard drive, then installed Windows 8 (that was an ordeal in itself but I won't go into it here lol).
Long story short, after installing Windows 8 the System Information screen is only showing 3GB of RAM even though the BIOS screen shows the full 8GB. Did I do something wrong?
Rick's answer: There are two things that could Windows 8 not to see all of your RAM Rodney. The first is the easiest to check but the hardest to fix: Verify that you installed the 64 bit version of Windows 8 instead of 32 bit since the 32 bit version can only use up to roughly 3GB of RAM regardless of how much is actually installed.
Checking to see if you installed Windows 8 – 64 bit is easy. Simply take another look at your System Information screen and it'll tell you whether you're running 64 bit or 32 bit. If you're running 32 bit you'll have to do another clean install of Windows 8 using the 64 bit version. I hate to say it, but I'm guessing that this is your problem (it's a very easy mistake to make).
If it turns out that you are indeed running the 64 bit version of Windows 8, the other possibility is that the O.S. is configured not to use the full amount of RAM. Here's how to check and fix it if that turns out to be the case:
1 – Click on an empty area of the Start Screen and type msconfig.
2 – Click on msconfig in the results window.
3 – Click the Boot tab.
4 – Click the Advanced tab.
5 – If the box beside Maximum Memory is checked, uncheck it then click Ok.
I'm virtually certain that your problem will turn out to be one of the two possibilities described above. Good luck Rodney!
---
Update from Rodney: You were right on the money Rick. I had installed the 32 bit version of Win 8 instead of 64 bit. Grrrr!!!! Thanks so much for your help!
---
Do you have a tech question of your own for Rick? Click here and send it in!