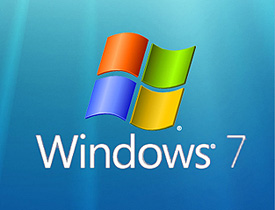 Would you like to upgrade a PC running Windows XP or Vista to Windows 7, but can't find a Windows 7 upgrade package in the stores?
Or do you have a new computer that came with Windows 8 pre-installed, and you absolutely hate Windows 8 and would like to replace it with a legal copy of Windows 7?
Microsoft has officially moved on to Windows 8 (actually, 8.1 now), but you can still buy legal copies of Windows 7 if you know where to look. 
Case in point: You can still buy the full version of Windows 7 Home Premium (not an upgrade) at Amazon for less than you might think – and they'll even ship it to you for free!
This version of Windows 7 is an OEM System Builder DVD, which means the following:
1 – This Windows 7 DVD cannot be used to upgrade an existing installation of Windows XP or Vista. You must back up your data and then install Windows 7 from scratch.
2 – Once installed on your PC, the license for this Windows 7 DVD remains with that particular PC forever. If your PC ever dies, you cannot use this same DVD to install Windows 7 on a different PC.
3 – Windows OEM System Builder DVDs are not eligible for tech support from Microsoft. This means unless you're tech-savvy enough to provide your own support (or have a Windows guru to help you in times of trouble), you'd be better off skipping this awesome deal and sticking with the version of Windows that you already have.
If you're ok with the caveats mentioned above, this is a great way to get a legal copy of Windows 7 Home Premium running on your PC! And with free shipping, it's really too good a deal to pass up in my opinion.
Windows 7 comes in 32 bit and 64 bit versions. If you don't know which version your PC can run, it's easy to find out. Here's how:
1 – Press the Windows+Pause key combination to display the "System Information" screen.
2 – Look in the "System" section and it'll tell you whether your current Windows installation is 32 bit or 64 bit.