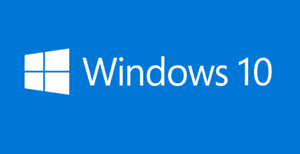 Question from Caitlin:  I have an HP Envy X2 laptop that came with Windows 8 originally.
I upgraded the Windows 8 to Windows 8.1, and eventually to Windows 10.
Everything was fine with Windows 10 until the last round of Windows Updates. Now all of a sudden it's giving me an error screen that says "Windows 10 is no longer supported on this PC".
Here's a screenshot showing the error: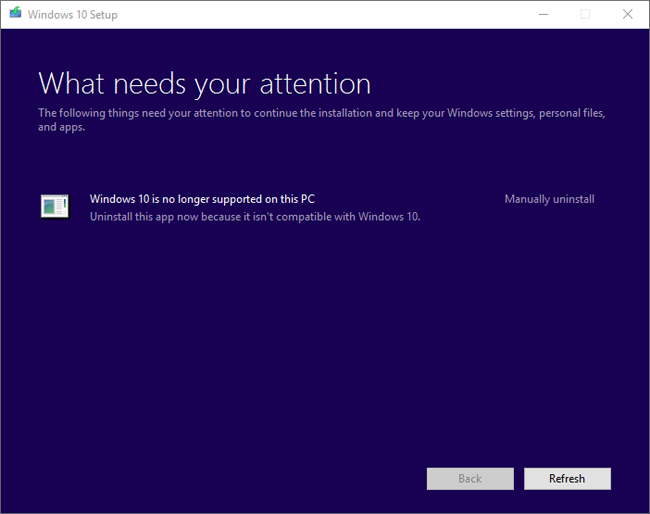 What's causing this? And how do I fix it?
Rick's answer:  I'm sorry to hear that you're having this problem, Caitlin. I know it's probably very little consolation, but lots of other folks are experiencing the same problem.
To answer your first question, this issue is caused by an incompatibility between the Windows 10 Creator's Update (the update you tried to install last) and four Intel Clover Trail CPU models:
Atom Z2760
Atom Z2520
Atom Z2560
Atom Z2580
Your HP Envy X2 is powered by the Atom 2760, therefore it's affected by the issue.
The bad news is your laptop will remain stuck with its current version of Windows 10 until Microsoft can come up with a patch to fix the incompatibility issue. What's more, your machine won't receive any more feature or security updates until they do.
Also, depending on how badly the botched update messed up your system, you might need to use Windows 10's Recovery Options to get your machine back into a usable state.
The good news is Microsoft is indeed working on a fix, and hopefully it will be released pretty soon. Until then you can keep using your laptop with the Windows 10 that's already on it.
Just be very careful not to click any dangerous links or do anything else that could possibly subject your machine to malware.
I hope this helps, Caitlin. Good luck!
Bonus tip: Want to learn more about the ins-and-outs of Windows 10? Click here to check out a great book called "Windows 10 For Dummies"!
---
Do you have a tech question of your own for Rick? Click here and send it in!
If you think your friends would like this post, I'd love you to share it! Thanks a bunch!