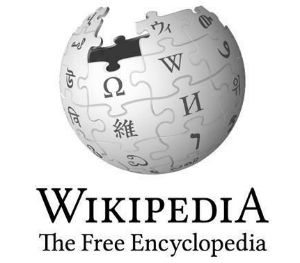 Wikipedia is the world's most popular online encyclopedia, and I use it fairly often when I'm looking for a quick overview of some topic.
If you use Wikipedia as well you've probably noticed that most of the articles on there contain quite a few links.
In fact, longer articles typically have dozens of them!
One of the most frustrating things about reading a Wikipedia article is having to click on all those links just to learn the context of the linked term.
Reading a Wikipedia article usually goes something like this: 
1 – You click on a link to learn more about a related topic.
2 – You read (at least part of) the new page.
3 – You click the "Back" button to return to the original article.
4 – You spend several seconds trying to find the place where you left off.
As you know, that's a pretty time-consuming and repetitive process, especially if you're like me and you tend to check out a lot of the links in an article.
Well, now Wikipedia has added a new feature that makes reading articles with lots of links a whole lot faster and easier.
Their recently introduced Page Previews feature allows you to read a short snippet from the linked page without ever leaving the current page. That really saves a lot of time (and clicking) because you can usually learn the gist of what's on a linked page without having to actually visit it!
Using Page Previews is easy: Just hover your mouse pointer over a link and a small preview box will pop up with a short snippet of text from the linked page (and an image from that page if one is available).
Here's a screenshot that shows a Page Preview in action: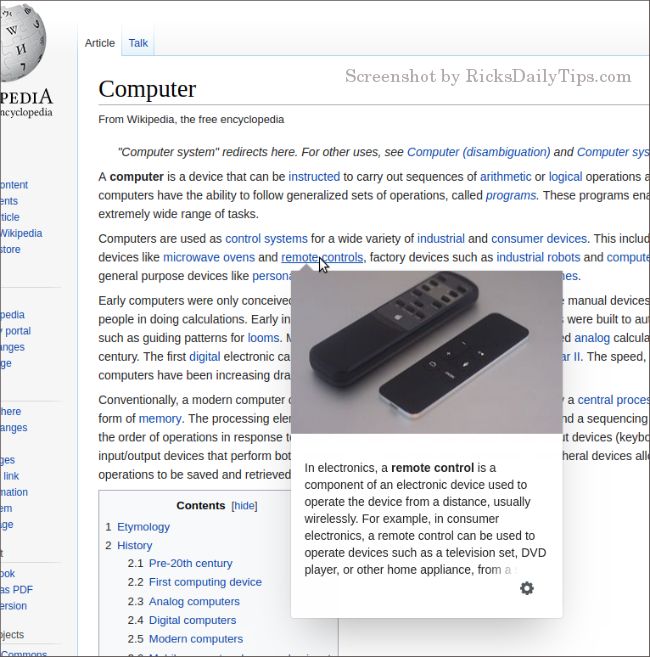 Pretty neat, right?
If the the snippet in the preview box leaves you wanting to read more, simply click either the link or the preview box itself to visit the actual page.
However, if the short snippet is enough to satisfy your curiosity, simply move your mouse away from the link and the preview will disappear.
I've read several fairly long Wikipedia articles since the launch of the Page Preview tool, and I absolutely love it. Those little preview snippets make it a LOT faster and easier to read a long article!
The next time you find yourself on Wikipedia, hover your mouse pointer over a few links and check out the previews. I think you'll be well pleased.
Bonus top #1: Another awesome online resource is Webopedia, the Internet's most popular (and most useful) online encyclopedia for computer and Internet terms. Click here to read more about it!
Bonus tip #2: Want to make sure you never miss one of my tips? Click here to join my Rick's Tech Tips Facebook Group!
---
Want to ask Rick a tech question? Click here and send it in!
If you found this post useful, would you mind helping me out by sharing it? Just click one of the handy social media sharing buttons below.