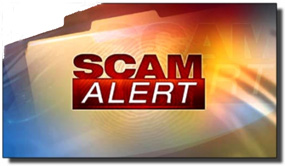 Well, it's a new day, and yet another serious security issue has arisen. And this one affects literally every device you own that communicates over Wi-Fi.
CyberSecurity Researchers have discovered a critical flaw in the WPA2 security protocol that can allow hackers to eavesdrop on (and even hijack) your Wi-Fi communications, regardless of how securely your devices and network are locked down.
This vulnerability is present in every Wi-Fi enabled router, computer, smart phone, tablet, smart watch…well, you get the picture. If it communicates over Wi-Fi, its connection can be hacked! 
This startling development has cybersecurity experts working overtime trying to make sense of it all and come up with effective solutions for dealing with the breach.
Apple, Microsoft, Google and most other major hardware vendors have already started working on patches to plug this massive security hole so there's a good chance there's already an update available for your device(s).
I recommend that you check for updates on every Wi-Fi device you own and install them as soon as possible. If a device doesn't have an update available yet, keep checking every day until one has been released.
In the meantime, try to avoid using your devices over Wi-Fi as much as possible. If your computer is close enough to your router, connect them with a wired Ethernet connection instead of your wireless network.
If at all possible, use your smart phone or tablet's cellular data connection instead of connecting to a Wi-Fi network.
And finally, don't connect to any public Wi-Fi networks until your device has been patched, even if you use a VPN!
Bottom line: This serious security flaw affects virtually every Wi-Fi device in use today. Protect yourself!
Bonus tip: Click here to read about more security flaws, scams and hoaxes that are making the rounds right now.
---
If you think your friends would like this post, I'd love you to share it! Thanks a bunch!