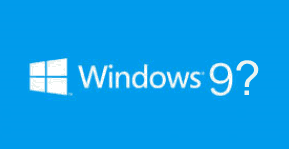 Question from Juliana P.:  I was talking to some friends the other day and someone asked why Microsoft skipped Windows 9 and jumped from Windows 8.1 straight to Windows 10.
None of us knew the answer to that question. Can you tell us why they did it?
Rick's answer:  I don't know for sure why Microsoft decided to skip over Windows 9 Juliana, but I have a feeling that it was simply a branding issue.
Windows 8 was a radical departure from all previous versions of Windows, and lots of folks absolutely hated it (and many still do).
In fact, it left such a bad taste in many users' mouths that they simply refused to think of Windows 8.1 as being any better than Windows 8, even though it clearly was.
In my opinion, Windows 10 is the best version of Windows ever, but I also considered Windows 8.1 to be a vast improvement over Windows 8.
But once the "Windows 8" moniker became tainted, Windows 8.1 never really had a chance in the court of public opinion.
This is pure speculation on my part, but I believe the decision makers at Microsoft decided that it would be wise to skip the name Windows 9 altogether and jump straight to Windows 10 in order to put as much perceived distance between Windows 8 and Windows 10 as possible.
So there you have it Juliana. That's my opinion of why there was never a Windows 9. If anyone has an alternate theory I'd love to hear it!
Bonus tip #1: Want to learn all the ins-and-outs of Windows 10? Click here to check out "Windows 10 for Dummies"!
Bonus tip #2: Want to make sure you never miss one of my tips? Click here to join my Rick's Tech Tips Facebook Group.
Not into Facebook? Then click here to join my LinkedIn Tech Tips Group instead!
---
Want to ask Rick a tech question? Click here and send it in!
If you found this post useful, would you mind helping me out by sharing it? Just click one of the handy social media sharing buttons below.