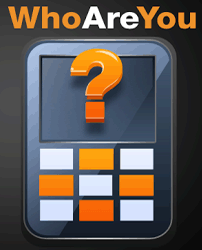 Do you hate getting calls from "Unknown Number" or texts from phone numbers you don't recognize? Do you ever wish you could block a phone number from ever calling or texting you again? Well, you're in luck if you have an Android based smart phone.
A free App called WhoAreYou puts you in control of who is or isn't allowed to call or text you, and it lets you know who is calling or texting even if that person isn't on your contact list. Pretty nifty, huh?
If you receive a call or text from someone you simply don't want to ever hear from again (i.e. your ex, a telemarketer, etc.) just tap the "Ditch" button and they'll be history (at least as far as your phone is concerned).
After you "Ditch" someone you'll still receive a notification every time someone tries to contact you from that number, but they'll receive an "Out of Service" message on their end and they won't be able to get through to your phone in any way.
I recently downloaded WhoAreYou and began testing it, and I must say that so far I'm quite impressed. A few calls still come up as "Unknown Number" but that's a huge improvement over getting that announcement for everyone who isn't on my contact list!
I highly recommend giving WhoAreYou a try. You can download it for free from the Google Play store. Just search for WhoAreYou and it'll come right up.