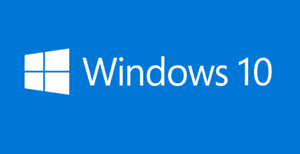 Question from Paula K.:  I let my daughter play some games on my laptop last night and when I turned it on this morning the entire background on the screen was completely white.
I asked her what she did to make it change like that and she said she doesn't know.
I can use it this way but I absolutely hate it.
Can you tell me how to get the screen back to normal? My laptop has Windows 10.
Rick's answer:  Paula, it sounds like your daughter has somehow changed the "Accessibility" settings to display the "High Contrast White" theme.
If that's the case she probably either made the change by accident or ran some game that changed it without her knowledge.
Either way, if this really is what's going on you can easily reverse it by following the steps below:
1 – Press the Windows+S key combination to open a "Search" box.
2 – Type the word contrast into the search box, then select Turn high contrast on or off from the list of search results.
3 – Toggle the "Turn on high contrast" setting to Off.
That's all there is to it. Your screen might blank for a second or two and then everything should be back to normal. If not, let me know and I'll tell you what to try next.
I hope this helps, Paula. Good luck!
Update from Paula: That worked Rick. Thank you so much!!
Bonus tip #1: This post explains how to quickly change the text size in your web browser.
Bonus tip #2: Want to make sure you never miss one of my tips? Click here to join my Rick's Tech Tips Facebook Group!
---
Want to ask Rick a tech question? Click here and send it in!
If you found this post useful, would you mind helping me out by sharing it? Just click one of the handy social media sharing buttons below.