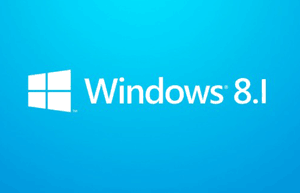 Question from Devona T.:  Hi Rick. I have what is probably the silliest question you have ever heard. Where in the world can I find the Windows Product Key on my HP laptop?
I have owned four other laptops prior to this one and they have always had the Windows Product Key printed on a label on the bottom of the case. But this one doesn't have it printed anywhere as far as I can tell, and I've looked everywhere!
I want to do a clean install of Windows 8.1 so I need the Product Key. Can you please, please, please tell me where to find it? I have already created my Recovery Media.
Rick's answer:  Hi Devona. As you have discovered, the Product Keys for Windows 8 and 8.1 are not printed on stickers anymore. This was a deliberate change that Microsoft made in order to prevent the theft and illegitimate use of OEM Product Keys (I won't go into the method used by the thieves here, but it was incredibly simple).
The good news is you don't really need the Product Key if all you want to do is perform a clean installation of Windows 8.1. You can simply do an in-place Reset and Restore which will effectively accomplish the same thing. Here's how:
1 – Move your mouse pointer to the upper-right corner of the screen, then move it straight down until a menu slides into view.
2 – Click Settings, then click Change PC settings.
3 – Click Update and recovery, then click Recovery.
4 – Under "Remove everything and reinstall Windows", click Get started and follow the instructions on the screen. When you are finished you will have a fresh, clean Windows 8.1 installation on your laptop without ever needing to type in a Windows Product Key.
Now that your laptop's Windows installation has been refreshed, I'll give you a bit of info that might come in handy in the future:
You can easily find your Windows Product Key from within Windows itself with the help of a utility like NirSoft Produkey. One the program has retrieved the Product key, I recommend that you write it down and store it in a safe place so you'll have it in the event that you truly need it some day.
I hope this helps Devona. Good luck!
---
Do you have a tech question of your own for Rick? Click here and send it in!