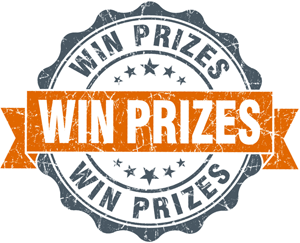 Question from Travis H.:  You give away some great prizes for your monthly tech giveaways. I'm a subscriber to your newsletter and I see them listed in every issue.
If you don't mind my asking, where do you get the items that you give away every month? Just curious.
Rick's answer:  That's a great question Travis, and I'll be happy to answer it for you.
I typically get the items that I give away at the end of every month in one of three ways: 
1 – I received the item as a review unit. In other words, either a manufacturer or a vendor sent it to me and asked that I put it through its paces and review it on my blog. You can see some of those reviews right here.
2 – Either a manufacturer or a vendor supplied the item for the express purpose of having me give it away in exchange for the exposure the item (and their company) will receive from the giveaway event.
3 – I purchased the item myself in order to test and review it.
I hope this helps Travis. Thanks again for asking!
Oh, and by the way…
If anyone reading this isn't familiar with my monthly Tech Gear Giveaway, I select one newsletter subscriber at random at the end of every month and send them a great tech item as a thanks for being a subscriber.
You can check out the most recent prizes by taking a look at the most recent issues of my RicksDailyTips Weekly Newsletter.
If you'd like to subscribe to my weekly newsletter and be automatically entered for the monthly giveaways, simply type your email address into the yellow sign-up form below.