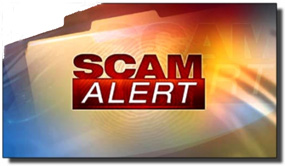 Popular website creation service Weebly has been hacked, and the hackers were able to steal the usernames, email addresses, passwords and IP addresses belonging to over 43 million customers.
Weebly claims that the stolen passwords were in encrypted form, but if you have an account with them I strongly recommend that you log in to your account and change your password immediately. As they say, "better safe than sorry".
They also claim that no credit card or bank account information was stolen, but I recommend that you monitor any accounts that are connected with your Weebly account for unusual activity anyway. Again, "better safe than sorry".
Unfortunately, this Weebly breach is just the latest in a long string of successful hacking attacks, and I don't see that string coming to an end any time soon. Therefore, I have a few suggestions for protecting all of your online accounts:

1 – Choose a strong and unique password that's easy to remember, yet extremely hard to guess for each and every one of your accounts.
2 – Change the answers to your security questions in a way that will make it virtually impossible for even your close friends and family members to answer the questions correctly.
3 – Enable Two-Factor Authentication on every account that supports it.
4 – Learn to identify and ignore phishing emails that are designed to trick you into revealing the login credentials to your online accounts and/or your other personal and financial information.
5 – Learn how to identify and ignore the numerous scams that make their way around Facebook every single day.
6 – Cancel any unused email accounts that might be laying dormant and waiting for a scammer to take them over and perpetrate crimes in your name.
Bottom line: This new Weebly hack is a stark reminder that crooks and thieves are running wild on the Internet these days. That's why it's so important that you take measures to protect your online accounts and sensitive information as well as you possibly can.
Like this post? If so, you can get even more tips in my weekly RicksDailyTips Email Newsletter. Sign up for free at the bottom of this page!