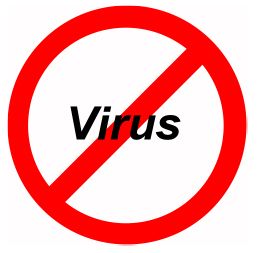 Question from Ray H.:  Hi Rick. I've been reading your blog for years Rick because I love all the useful info you provide.
But right now I'm having a problem accessing your pages.
I bought Webroot a few days ago and now every time I click one of your links on Facebook Webroot throws up a warning saying that the link is unsafe.
It's doing that for a couple of my other favorite sites too.
I love reading your posts but I must admit that this has me concerned. Can you explain what's going on?
Per your own advice I'm very wary about the possibility of visiting a malicious website.
Rick's answer:  You're right to be wary about that, Ray. Malicious websites indeed pose a very real danger.
To give you a quick answer to your question, that warning Webroot is giving you is what's known as a "false positive". In other words, it's flagging the blog as being unsafe when it's actually completely safe.
It's unfortunate because I've received several of these reports over the last few days.
I want you to know that you can trust my blog completely. It's entirely malware free and there's no trickery in any form taking place on my pages.
And you don't have to take my word on that. You can verify it independently by running it through Google's Safe Browsing Transparency Report tool.
Here is the URL to my blog's home page:
https://www.RicksDailyTips.com
Simply type (or copy and paste) the URL into the tool's search box and Google will immediately tell you whether my blog is safe to visit. (Spoiler alert: It is!)
If you want literally dozens of "second opinions" you can also paste my blog's URL into VirusTotal.
VirusTotal will run the blog through dozens of popular antivirus engines at one time and then display the results found by each of them.
You can also run the safety scans mentioned above on the other websites that Webroot is flagging as dangerous.
Unfortunately, Webroot is infamous for mistakenly flagging some safe websites as unsafe. That's one of the primary reasons why I don't recommend it.
Another important reason why I don't recommend Webroot is its poor performance in head-to-head tests against other popular antivirus products.
For example, here's a link to the latest head-to-head antivirus test that included Webroot among the antivirus tools that were tested:
As you can see, Webroot fared poorly when tested against almost two dozen of its competitors (note the extremely low number in the "Protection" column).
Bottom line: Contrary to Webroot's opinion, RicksDailyTips.com is completely safe to visit.
Bonus tip: Want to make sure you never miss one of my tips? Click here to join my Rick's Tech Tips Facebook Group!
If Facebook isn't your cup of tea, I invite you to sign up for my Rick's Daily Tips Daily Update Newsletter.
---
Want to ask Rick a tech question? Click here and send it in!
If you found this post useful, would you mind helping me out by sharing it? Just click one of the handy social media sharing buttons below.