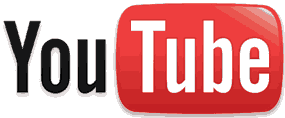 Question from Anita P.:  Hi Rick. I hope you can help me. I'm semi-addicted to Youtube and I watch it every day.
I like watching the videos full screen but about a week ago the full screen feature stopped working. Is there any way I can get it to work again? I use Google Chrome as my web browser.
Rick's answer:  Hi Anita. I haven't encountered this problem before, but after doing a quick Google search I found out that lots of other people have. Here is the solution that seems to work for most people: 
1 – Load Chrome and type (or copy and paste) this into the address bar:
chrome://plugins
2 – Press the Enter key.
3 – Find the Adobe Flash Player section and click Disable under the PepperFlashPlayer.plugin entry (it will be labeled Shockwave Flash).
4 – Now go to Youtube and see if you can view videos in full screen mode once again.
Give this a try Anita, and if you don't mind I'd love to know whether it worked for you or not. Thanks!
Update from Anita: Rick, you're awesome! It works now. Thank you so much!!!!!!
---
Do you have a tech question of your own for Rick? Click here and send it in!