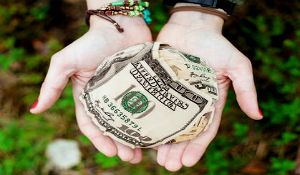 If you've been using Facebook for a while you've surely seen the requests for donations some folks post in honor of their birthdays.
Of course there's absolutely nothing wrong with that. In fact, Facebook offers several excellent organizations to choose from, and this is a great way for people who appreciate the work they do to help them raise a little extra cash.
However, that being said, if you choose to donate to one of these "birthday" causes I recommend that you proceed with extreme caution for the reason stated below.
I've received several reports of charities setting up recurring monthly donations after the donors specifically chose to make a one-time donation in honor of a friend's birthday. I've also received a few reports of the donation amount being more than the amount selected in the donation form.
I took the time to check out several dozen requests for donations, and every one of them had the "One-Time Donation" option selected as the default option.
That means the donor should have to make a deliberate choice to change the donation frequency from "One-Time Donation" to "Monthly Donations". However, some users are discovering later that the organization is actually taking money from their accounts each and every month.
I'd like to think this is simply a bug in the program Facebook uses to process the donations, but if it is it needs to be squashed right away. I know that Facebook is aware of the issue because several of my readers have reported it.
I said all of the above to say this…
If you choose to donate some of your hard-earned cash to a good cause in honor of a friend's birthday, I tip my hat to you for your generosity. And if you choose to donate to the cause on a recurring monthly basis, so much the better.
But that choice should be yours to make, and that choice should be honored. Hopefully this will be taken care of pretty quickly.
In the meantime, be extremely careful not to accidentally change the frequency of your donation from "One-Time" to "Monthly" unless you truly wish to donate to this organization on a monthly basis.
And whatever you do, keep a close check on your financial account(s) to make sure additional payments that you didn't authorize aren't being taken out on a monthly basis. Also check to be sure the amount(s) of your donation(s) is the amount you chose when you initiated the donation.
Bonus tip #1: Click here to read about several scams that are currently making the rounds on the Internet.
Bonus tip #2: Want to make sure you never miss one of my tips? Click here to join my Rick's Tech Tips Facebook Group!
---
Do you have a tech question of your own for Rick? Click here and send it in!
If you found this post useful, would you mind helping me out by sharing it? Just click one of the handy social media sharing buttons below. Thanks a bunch!