What Should One Know About Visual Content Marketing?
Times change, and now it's not enough to provide the readers with textual information. Visual content is what's currently demanding their attention.
Scientists have discovered that we forget 90% of the information we receive in the textual form after just three short days.
But that improves a great deal if the facts are presented with the help of visual content. That way, 65% of data remains in the human memory even after this time passes.
Yet, you're not the only person who is aware of this. It's hard to find an article on the internet, a post on Facebook, Twitter, or any other social media website that contain nothing but text.
The efficiency of visual content in sales and website conversion is indisputable. Yet knowledge is worthless if you don't know how to apply it in practice. Here are a few things you should know about Visual Content Marketing…
What Is Visual Content Marketing?
Visual content marketing is a way of conveying information via visual receptors to persuade the reader to buy your product, visit your website, or take the action you desire for them to take. Here are several examples of effective forms of visual marketing:
Photos and Images

Videos

Presentations

Memes

Screenshots
Truth be told, it's basically includes everything that your eyes can perceive.
Visual content is applied together with the text content of the website to strengthen the impact on the reader and thus increase the chances for successful sales, etc.
Each type of visual content plays its own role in marketing strategies.
Some of them, like video, may cost you a lot, yet the feedback from such an investment will be much better if compared to other visual information. Still, whatever you choose for yourself, the main goal is to reach your target audience.
Let's discuss in some detail each of the visual content marketing types and have a look at some examples…
Photos and Images
Using photos and images is one of the most popular ways to make people read the entire piece of information you want them to read. Why? Because pictures that split the text into blocks make it look less bulky and make it easier to read.
Therefore, the chances that your reader will stay on your website reading about your product until the last sentence get much higher.
However, the presence of visual content in your text should be supported by its high quality and exclusiveness.
If you decide to create or buy personalized visual content for your company or product, be ready to pay and wait a while to receive it.
However, yet you can ease the task and get quality photos free using such stock images services as Unsplash and others. They have a wide selection of images you can use free of charge without the risks of getting in trouble because of the license or royalties.
Videos
Another way to present your product in the best possible light is to show its practical application in a video.
You simply explain the problem your target audience experiences and give them an efficient solution (your product). Yet words are just words, and the video is the thing that will hopefully make the sale.
This type of visual content marketing is quite pricy to develop if compared to the others. Yet some research shows that a video can increase the conversion of the landing page by 86%, which totally justifies the expenses related to its production.
Video content should reflect the message of the article or post it goes with.
Customer testimonials, a video overview of the product, explanation video: ideas regarding the content of your video may be diverse.
You can embody your boldest ideas with Fastreel by Movavi. This video editor works online and offers over 30 templates for creating videos as well as over a dozen video editing tools.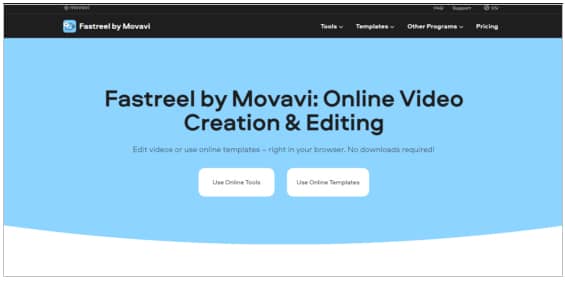 Presentations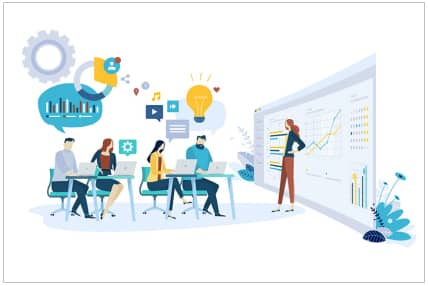 Some people still think of presentations as of something they can demonstrate to a limited circle of listeners.
In times past, the word 'presentation' was strongly associated with Microsoft's PowerPoint office program. But now we have lots of alternative digital tools like EMAZE that help you keep the attention of your audience and give them quality visualization of the essence of the things you speak about.
This presentation tool contains 2D and 3D presentation templates and has built-in analytics.
It also features a remote presenting instrument and automatic translation. Using EMAZE, you can share the presentations on social networks, convert them into PDF, or send them via email.
Unlike other types of visual content, presentation demands more attention in terms of colors, fonts, and borders. It has to be totally free of grammar or spelling mistakes as they will ruin the impression even of the best-looking product.
Infographics
Figures never lie, but they are always difficult to catch in text or in speech.
The best way to turn stacks of numbers into the data that will work in your favor is to provide it in the form of infographics.
If your content marketing strategy professionally combines all the crucial aspects of product promotion, trustworthy infographics can become a cherry on the cake.
The same as with the presentations, infographics need the right colors, shapes, and fonts to help you reach the target result.
The data used for this aim should be relevant and proven by reliable sources, preferably the scientific centers, research institutes, and official organizations.
Untrustworthy information is not worth being provided at all. If that's all the info you have, then an infographic is not going to work well for you.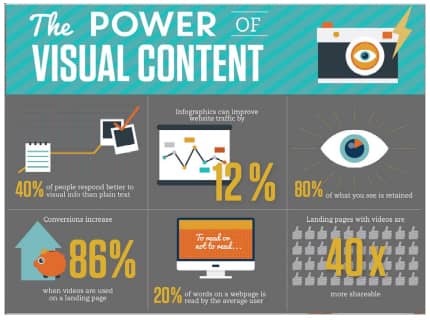 One of the best tools you can use to create an infographic is Canva.
This tool offers lots of designs and templates you can use to systematize your data in a way that can keep the attention of your audience. It's very easy to use, and it's free!
Memes
Memes have become one of the easiest-to-use and the most efficient information influence weapons in recent years. This term refers to images containing some humorous catchphrases that are often misspelled or grammatically incorrect.
Memes are shared mostly on social networks, blogs, and websites associated with certain subcultures.
They can also be effectively used for developing start-ups and supporting the popularity of known brands. As you might expect, memes become viral and literally flood the pages of Internet users.
When you think of using memes in your content marketing strategy, make sure you know your target audience well.
While their effect on the people of the older generation is not likely to be that great, memes can be a great choice to win the attention of young customers.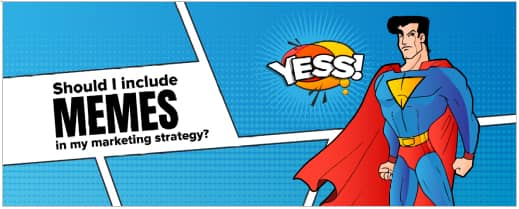 There are various online and offline tools for creating memes. MemeGenerator is one of the best of them.
MemeGenerator is totally free of charge and it can be utilized online. Just select the image you'd like to use, add the caption, and share it. Simple and fast.
Screenshots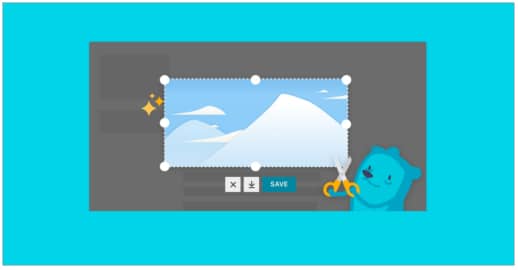 When describing the role of screenshots in visual content marketing, we can think of them as "bait".
Screenshots work well when you try to persuade a person to choose an app or website that you want them tp pay for.
In addition to describing the tools and product features, you can also strengthen the impact on the potential customer by showing a screenshot that exactly reflects the things you are talking about.
This both warms up the interest in your product and proves that you are honest.
Screenshots can either be used alone or integrated into presentations and infographics.
Online tools that can be helpful with making creating this kind of visual content are diverse, and probably each of us has the favorites. One that can boast of 3D rotation effects, top-quality screenshots, and lots of other features is SnapDraw.
Summary
When advertising any product, visual content plays a key role because it's the very thing that sticks in the consumer's memory.
Images, videos, infographics, and other information you provide visually helps guarantee that your customers will understand what you are writing or talking about.
And it's guarantees that the information you provide will be kept in the memory longer.
The goal of any marketing strategy is to sell a product or service, and when supported with quality visual content, the chances that your marketing efforts will reach their target get much higher.
---