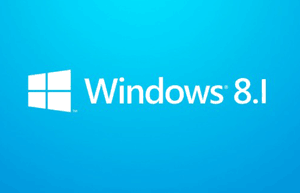 Question from Chuck H.:  A while back I bought a Windows 8.1 retail package (#ad) that contains two discs, one for Windows 8.1/64 bit and the other for Windows 8.1/32 bit.
I installed the 32 bit disc on my old HP laptop after Microsoft abandoned Windows XP. I have never used the 64 bit disc.
My question is can I install Windows 8.1 from the 64 bit disc onto my desktop computer? I had to replace the hard drive and I don't have a set of recovery discs.
Rick's answer:  I hate to have to tell you this Chuck, but the answer to your question is no.
Even though your Windows 8.1 retail package came with separate discs that contain the 64 and 32 bit versions of Windows 8.1, the package only came with one license to use the software. When you activated the 32 bit version on your laptop that "used up" your one Windows 8.1 license. The other disc essentially became useless at that point.
If you would rather use that license on your desktop PC instead of the laptop, Microsoft will let you transfer the license to the other machine. All you have to do is call them and tell them what you want to do. They'll deactivate the license on the laptop and transfer it to the desktop machine for you.
If you wish to keep that Windows 8.1 license on your laptop, you have a couple of options for installing a legal operating system on your desktop PC:
1 – You can install Linux on your desktop computer for free.
2 – You can purchase another retail copy of Windows
(#ad) for the desktop PC.
I hope this helps Chuck. Good luck!
Update from Chuck:  That's what I thought you would say Rick, but I thought I'd ask anyway just to make sure. Thanks for the info.
---
Do you have a tech question of your own for Rick? Click here and send it in!