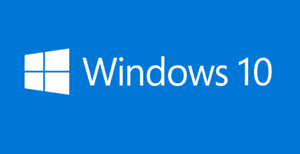 Question from Carla:  My boyfriend is currently working overseas and he sends me lots of photos in zipped folders.
On my old computer I used a program called 7Zip to unzip those folders and extract the files.
I just bought a new computer with windows 10 and I noticed that there's an option to unzip folders on the right-click menu.
Is there an advantage to using 7Zip instead of the Windows tool? All I use it for is unzipping the photos my boyfriend sends to me.
If you recommend that I keep using 7Zip I'll download it and install it.
Thanks for your help!
Rick's answer:  Carla, if I were you I would skip installing 7Zip and simply use the native Windows unzipping utility instead.
7Zip is in fact a great tool, but if all you'll ever use it for is to unzip the zipped folders your boyfriend sends you then you simply don't need it.
In my opinion it's never a good idea to install a program you don't really need.
Why? Because every program that's installed on your hard drive takes up space that could be used to store something else that you really do need.
What's more, every installed program adds another potential security risk to your system.
In fact, 7Zip itself has already had several security issues come to light, the latest of which was discovered just last May.
Bottom line: Unless there's a compelling reason for using a third-party tool to accomplish a given task, I always recommend using Windows' native tool if one is available AND it works well. And that certainly applies in this case.
Now all of the above being said, if you do decide to keep using 7Zip I recommend that you download it from Oldergeeks.com since all of their downloads are clean (they don't come with add-ons of any kind and they are malware-free).
Bonus tip #1: Since your PC is brand new I recommend that you get all of your programs installed and everything set up just the way you want it and then create a System Image backup. Just sayin'.
Bonus tip #2: Want to make sure you never miss one of my tips? Click here to join my Rick's Tech Tips Facebook Group!
---
Would you like to ask Rick a tech question? If so, click here and send it in!
If you found this post useful, would you mind helping me out by sharing it? Just click one of the handy social media sharing buttons below. Thanks a bunch!