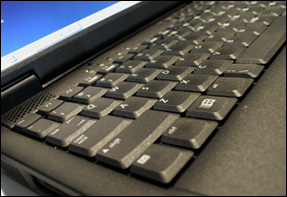 Question from Aaron T.:  I have an older Dell desktop computer and the PS/2 keyboard that I dearly love finally bit the dust.
I went out to buy a replacement keyboard, but I couldn't find one that plugs into the PS/2 keyboard connector. I ended up buying a USB keyboard instead because that's all I could find.
The new keyboard works great, but ONLY after Windows finished loading. But sometimes I need to use the keyboard while the machine is booting up. Is there any way to fix this?
Rick's answer:  I have something for you to try Aaron, and even though you didn't provide any details about the model of your PC, I have a hunch that it just might work.
With your computer powered off, press the power button, then press whatever key you need to press in order to enter the BIOS Setup routine. You should see a message pop up on the screen during the BIOS self-test telling you which key to press.
After the BIOS Setup screen has loaded, look for a setting called "Legacy USB Support" or something similar. Once you find it, enable it. Save the change, exit Setup, then reboot the computer.
As soon as you see something displayed on the screen, begin pressing the F8 key repeatedly for several seconds. If a text menu appears, you'll know the keyboard is working well before Windows loads.
I hope this helps Aaron. Please let me know how it goes.
Update from Aaron:  Your solution worked perfectly Rick. I enabled Legacy USB Support and now the keyboard is working the way it should.
---
Do you have a tech question of your own for Rick? Click here and send it in!