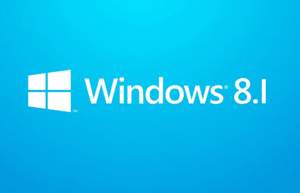 If you have a PC running Windows 8.1, make sure you have all the current Windows Updates installed by May 13 or you'll no longer receive new updates after that date.
Microsoft has decided that it's so important to keep Windows up to date that they're going to make it mandatory if you want to keep your Windows 8.1 installation protected from future security threats as they arise. My advice: Do it, and ASAP.
All you really need to do is make sure your Windows 8.1 installation is set to install updates automatically. Here's how: 
1 – While on the Desktop, right-click on the Start button in the lower left-hand corner of the screen, then click Control Panel.
2 – Click on System and Security.
3 – Click Windows Update.
4 – Click Change settings.
5 – In the "Important updates" section, select Install updates automatically from the drop-down menu.
6 – Check both of the boxes located in the "Recommended updates" and "Microsoft update" sections.
7 – Click Ok.
The above procedure will ensure that Windows 8.1 is completely up to date when Microsoft's May 13 deadline rolls around. It will also ensure that your Windows installation will be updated automatically from now on without you having to lift a finger!