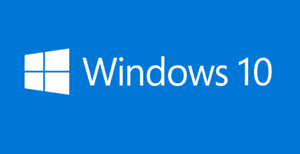 Question from Nolan R.:  I just bought a new laptop with Windows 10 to replace my old one that had Windows 7 on it.
The new laptop came with Internet Explorer 11 installed but I don't need (or want) IE because I use Chrome all the time.
The problem is IE doesn't come up in the list of programs to be uninstalled. If it's there, I can't find it.
I'd really like to uninstall it if I possibly can because I've heard that it's a security risk and a drag on system performance.
Can you tell me how to remove IE 11 from my PC? Thank you.
Rick's answer:  Nolan, the reason you can't find Internet Explorer listed in the programs that you can remove is because Microsoft doesn't want you to remove it.
There are ways to "hack" Windows to actually remove IE, but I don't recommend doing that, for several reasons.
The above being said, you can easily disable Internet Explorer to prevent it from presenting any security risks for your Windows installation.
Follow the steps below to disable Internet Explorer in Windows 10:
1 – Click on the Start Menu.
2 – Type the word control (a Search box will pop up after you begin typing).
3 – Click Control Panel.
4 – Click Uninstall a program.
5 – In the left hand column, click Turn Windows features on or off.
6 – Find Internet Explorer 11 in the list and uncheck the box beside it.
7 – Click OK.
8 – Restart your computer to activate the change.
That's all there is to it Nolan. After your PC has restarted IE will lie dormant without affecting the performance or security of your machine in any way.
Update from Nolan: Thanks Rick. I disabled it per your instructions. I still wish I could completely remove it, but I can easily live with just having it disabled.
Bonus tip #1: Want to learn more about using Windows 10? Click here to check out a fantastic resource called Windows 10 for Dummies.
Bonus tip #2: Want to make sure you never miss one of my tips? Click here to join my Rick's Tech Tips Facebook Group!
---
Would you like to ask Rick a tech question? If so, click here and send it in!
If you found this post useful, would you mind helping me out by sharing it? Just click one of the handy social media sharing buttons below. Thanks a bunch!